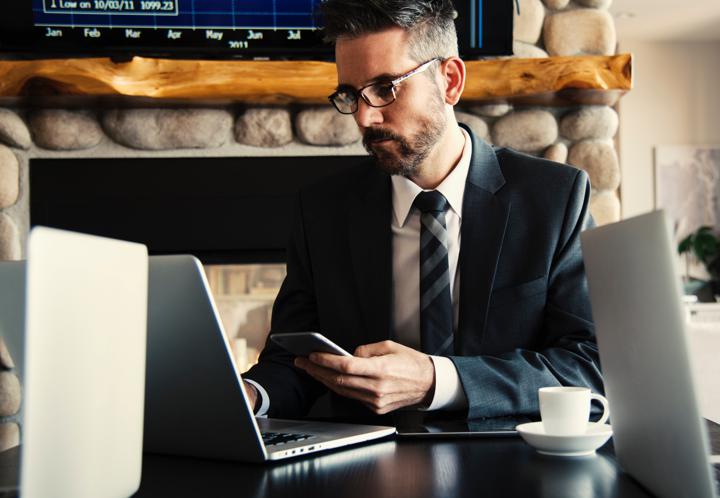 When it comes to choosing a marketing automation or sales automation tool, which one makes sense for your business? While marketing automation is an excellent way to manage, nurture and qualify a lot of leads you have in your database, it is not meant to be used as a tool used by salespeople to drive specific deals to purchase. Standing today, 53% of B2B organizations implement marketing automation while 37% is already planning to implement it. Earlier, only 40% of sales tasks could have been automated which has risen to 85% in 2021.
This article will dive into the similarities and contrasts between marketing automation and sales automation tools to help you determine when to use which. 
What is Marketing Automation?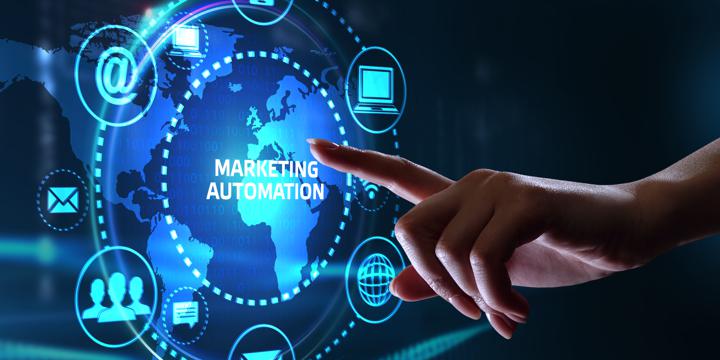 Marketing automation executes one-to-many communications in the form of emails, social media, and other marketing campaigns. When used effectively, marketing automation measures and analyzes marketing activities to qualify leads before they are handed off to the sales department. 
Here are certain features that the marketing automation platforms bring with them:
Marketing Intelligence- This feature is used to track the codes and monitor certain online behaviors.
Business Development- This relies upon email marketing automation, social media marketing, SEO as well as content marketing.
Advanced Workflow Automation- This encompasses the entire flow of automation that involves the internal marketing processes as well as the functions.
Marketing automation services benefit businesses in the following ways:
Creates quality leads and help in the right engagement with the best CRMs.
Scales up the operations faster than it was previously done.
This is entirely a value-for-money service. Time and resources are also saved.
Our marketing partner FunnelBud defines marketing automation as ".. tools that help you run your marketing effectively by capturing, segmenting and communicating with all of your contacts."
What is Sales Automation?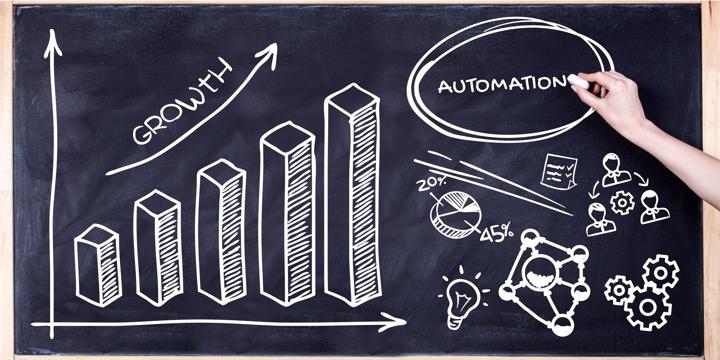 Building on marketing automation and leads, sales automation streamlines the sales process. It covers all activities within the sales pipeline from bidding to closing deals and nurturing clients. It accelerates the sales process by ensuring that qualified leads and opportunities don't fall through the cracks.
There are certain benefits that the sales automation services bring with them:
Automated activity logging includes carrying out all the non-sales jobs like logging emails and phone calls automatically. 
Automated call record creation helps collate the information of leads of varying sizes and forms who visit the business website or meet at events.
Automated communication generates emails for seamless follow-up activities at preset intervals.
Automated lead management helps in automatic lead assignment based on their criteria.
Automated guidance helps the sales reps be reminded of what next needs to be done to keep their deals moving forward. 
What's the Difference? 
Now that you understand the definition of both marketing and sales automation, the big question is, what is the difference between them? Both automation systems have similar features, yet they apply differently. Understanding what sets them apart can be very impactful for your business.
Communication
Marketing automation tools use a mix of different channels to execute one-to-many communications. Whether it's via email, social media, or on a website, you can control the messaging, delivery, and output of that content. The only difference is it doesn't enable one-to-one communications like a sales automation tool can. 
Sales automation presents an opportunity to nurture conversations with prospects on a one-on-one basis enhancing conversion rates.
Processes
While marketing automation is built to manage and automate all marketing touchpoints, sales automation facilitates all internal workflows to streamline your sales pipeline. 
If a prospect enters information on a lead form for a feature, marketing automation will ensure they continue to receive more information on that topic. With sales automation, if a prospect requests to learn more about a feature, it will prompt outreach from the sales team to engage and qualify their needs.
Data
Marketing automation gives you a bird's eye view of marketing analytics whereas sales automation provides you with a closer look at prospect interactions within the sales funnel. 
Marketing automation will present you with data and performance metrics from marketing campaigns. Sales automation data will generate reports on lead activity notifying you where a prospect is in the pipeline. With more insight into the actions a prospect has or hasn't taken, sales teams can be more strategic with their approach at converting a lead. 
Actions
There are certain important actions that marketing automation needs to undertake right from the very first stage of a customer's buying journey. These actions include building the client base and nurturing the leads. These are facilitated directly from the software.
While marketing automation deals with maturing the leads, the actions for sales automation involve tracking the lead scores and closing the deals. The assigned scores enable the reps to understand the position of the leads in their buying cycle.
Responsibility
The marketing departments are assigned primarily with larger duties of helping the leads to retain within the business. The marketing automation then needs to nurture the leads in a way that they end up getting converted. Hence, among the main responsibilities, the primary responsibility is to ensure the optimization of the marketing flow in the lead generation cycle.
The sales automation platforms, on the other hand, have the primary responsibility of making calls to the already scheduled meeting with the leads and prospects. These activities lead to the ultimate conversion step.
Implementation
Knowing when to implement sales and marketing automation is the biggest challenge that one can face. Marketing automation can simply be applied to every stage of a customer's buying journey. This can begin right from the demand generation and extend up to maintaining the customer loyalty.
Sales automation, in contrast, can be skipped if the business is new. Or it can be applied in combination with marketing automation. When the customer and lead numbers are low, this form of automation is not a mandate.
Conclusion
In conclusion, marketing automation tools work best at streamlining marketing efforts for lead capturing while sales automation tools have more processes set in place to convert leads into clients. Understanding the difference between both tools will help you leverage which one fits your need the most.