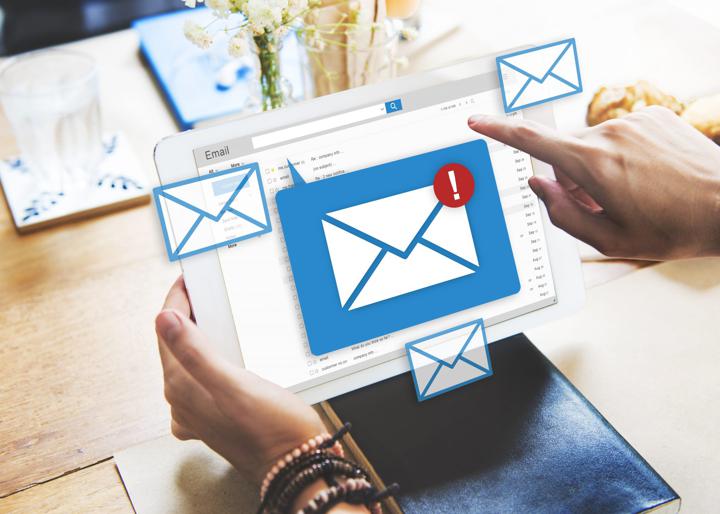 A critical part of any outreach strategy is the prospect, the person you're actually reaching out to. However, getting hold of the right decision-maker is a real challenge. 
People are more protective of their email address than ever, and it's normal for a company website to only publish generic addresses, such as info@company.com. Unfortunately, that kind of address will rarely get you very far. 
Fortunately, there's a solution. Email finding tools can help you get those all-important email addresses to make your outreach a success. There are a lot of different options out there to choose from, many of which with free plans and all with their different advantages. Often, though, you may need to use more than one to find the address you need. To help you out, we've put together a list of the best email finders. 
If the email address exists, one of these tools will find it. 
Uplead has a database of over 46 million profiles, making it a great place to start your search. You can use over 50 different filters to find leads that match your ideal profile and their direct contact information, with all the details verified in real-time. If you have an existing database, you can also use Uplead to enrich existing details with detailed contact information. 
You can integrate Uplead with many of the most popular CRMs, meaning the information is where you need it most. The Chrome extension will reveal B2B company and contact information on the sites you visit, including LinkedIn. 
Uplead comes with a 7-day trial and 5 free credits. The basic plan costs $99/month and gives you 200 credits each month. If you want to use Uplead with your team, the professional plan allows unlimited users and gives you 1,500 credits each month, costing $399/month.
Norbet will help you find corporate emails and enrich your existing contacts, allowing you to get in touch with decision-makers. Emails are validated in real-time, reducing the chance of bounced emails damaging your sender reputation. 
Norbet boasts an impressive 98% success rate, thanks to their comprehensive database of current B2B contacts. A Chrome extension is also available to find contact information as you browse. 
You can try out Norbet with 50 leads for free. Paid plans start at $49/mo, with the 'Valet' plan giving you up to 1,000 leads each month. If you need more, the 'Counselor' plan will give you up to 50,000 leads/month for $499/mo. You can also pay as you go, purchasing leads (along with verification and enrichment) as you need them.
Proudly proclaiming itself the "Yellow Pages of Email," Findthat helps you find that email address you've been looking for, with details for professionals in millions of companies internationally. They also offer a bulk email service, allowing you to upload a list of names and companies and providing you with a list of email addresses in return. 
Rather than scraping public data or trying to guess potential emails, Findthat is kept up-to-date with the latest and most reliable data sources, with all incorrect records automatically removed. They also assign each email address with a confidence score, so you can see just how reliable the information is. 
There's a free plan available, with 100 Verify credits and 50 Find credits each month. If you want more features, including that bulk email service, integrations, and social network support, you'll need a paid plan. These start at ​​​​​​​$29/mo for individuals, with team plans starting at ​​​​​​​$149. If you're not interested in verifying, you also have an option of going for exclusive 'Find' plans, with twice as many credits for the same price. 
Built specifically for sales teams of all sizes looking for more qualified leads, SellHack lets you find and verify emails, build lead lists, then sync the results with SalesForce. They use a 12-step process to verify email addresses in real-time, so you can be confident that you've got the right address. As a result, they offer a 100% bounce protection guarantee, so you only pay for valid emails. 
Prices start at $3/mo for 100 email credits, with more expensive plans offering additional features such as enhanced plugins, concurrent searches, and Salesforce integration. Team plans are priced separately and start at $60.
FindThatLead helps you find business emails for leads from their first name, last name and website name. You can also use the Chrome extension to find profiles from websites as you browse, while their Social Search function allows you to find contact details from social URLs, including Twitter, LinkedIn, and Instagram. 
You should also check out their Prospector tool, that allows you to generate a targetted list of prospects based on key criteria, such as location, industry, job title, and more. The free plan comes with 50 monthly credits, with paid plans starting at $49 and opening up access to the bulk processing and prospector features.
It should come as no surprise that Findemails.com helps you find emails, specifically verified email addresses. You can search by company and job role, or if you have a name and domain in mind you can search that way. You can also search in the way that suits you, either using their bulk search feature, the Chrome extension on company websites, or their API. The company runs mailserver tests for every email address to verify it's correct, drastically reducing the chance of bounced emails. 
Interestingly, the site also serves as a marketplace for lead lists, allowing you to buy and/or sell verified lists with other members. You can take advantage of someone else's hard work to find leads in the same target market, or potentially make additional money off your existing lead list.
Pricing starts at $29/mo for 1,000 credits, with all features available. 
If you know the company, chances are Hunter knows the email. With their Domain Search feature, you'll get a list of names and addresses for all the people who work at the company. You'll also see whether or not the email has been verified and all the sources for the address. 
You can also choose whether you want to see only personal email addresses (such as Lee@) or role-based email addresses as well (such as info@). Another feature I like is how it identifies the most common pattern for the email address, meaning that even if the name you're looking for doesn't come up on the list, you have a good chance of working out the address anyway.  
The free plan allows for 50 requests/mo, with paid plans and access to all the premium features starting at €49/mo. 
AeroLeads can help you find all the details you need for the decision-makers in your target market. Along with business email addresses and phone numbers, you can also find details on their job title, location and more. 
As you'd expect, a Chrome extension is included, which you can use when searching for potential leads online. You can then export the data to CSV, or transfer it directly to one of the supported CRMs with one click. 
$49/mo gets you 1,000 credits, while you can unlock data transfer to your CRM and have up to 5 users with the next plan up, priced at $149. 
Lusha's Chrome extension scans social network profile pages to provide you with the latest contact information. You can then easily create a new contact or update existing contacts in your CRM. Lusha prides itself on integrating smoothly with your current tech-stack, synchronizing data between all your tools. You also get contact enrichment to fill in any missing details, as well as email verification for added confidence in the contact details you uncover. 
The pricing is on a per user per month basis, so whether you're a solo operator or have a growing team, you can see exactly how much it will cost. The free basic plan gives you 5 credits/user/mo. The premium plan allows data export and the ability to save to CRM (at $49/user/mo), while the enterprise option (at $69/user/mo) includes real-time CRM enrichment.
To ensure you're getting value for money, Anymail finder only charges for emails that have been directly validated by the server. The rest, they give away for free. That means all the emails that they've found on the web or match a pattern (based on 70% of the known emails for a company) but haven't been validated by the server are free. 
You also have the option of bulk email search, with the ability to upload a file with up to 50,000 names or job titles, along with websites or company names. You can even see the number of real emails found and download a sample, before deciding whether or not you want to pay for the file. 
The free trial gives you 20 verified emails. Paid plans start at $49 for 1,000 verified emails, which you can either buy as a one-off or as a monthly package. For monthly plans, any unused credits rollover for as long as you're subscribed. All packages come with all the features enabled and can be used across teams. 
With the Insider Chrome extension, you can instantly see details about the company website you're browsing, including revenue, employees and current technology. You can then use the list-builder to add new contacts to Salesforce or Datanyze. Datanyze will also automatically pull in the contact's social details, lead information, and their email address. 
Get the information in the format you need, with the ability to export contacts directly to your CRM, a spreadsheet, or even straight into your favorite sales automation platform, ready for your next outreach campaign. 
You have to signup for ZoomInfo to use this extension, so if you're an existing customer it's an ideal choice. However, if you're not a customer, be aware this is best suited for enterprise-level business. 
While Contactout is primarily aimed at recruiters, it can be used to great advantage by sales teams too. The Chrome extension works on top of LinkedIn and Github to find email addresses and phone numbers for potential contacts. 
Their claim to fame is their AI engine, capable of finding emails for 75% of the western world (twice as many as any competitor). It's an impressive claim, making it ideal for companies operating in the west. You can then access your leads and organize them as you see fit, before sharing them with your team.
Pricing details are not available on the site at this time, but you can sign up for a free trial. 
RocketReach has verified data for 430 million professionals across 17 million companies, so there's a good chance they have the data you're looking for. That includes both personal and professional email addresses, along with their direct line. It also integrates with your CRM and verifies emails with 98% accuracy. 
Along with the Chrome extension, you can also use their search function with over 100 filters to track down your next lead. RocketReach also has powerful enrichment capabilities, adding contact details along with work history and other details to your prospect list. 
Billed annually, their essentials plan works out at £31/mo and gives you 1,500 lookups a year, with other plans available for bigger demands. 
LeadGibbon offers a comprehensive lead database—with data for companies in the United States, the United Kingdom, Canada, and France—allowing you to quickly find potential leads that match your criteria. As you'd expect, you can also the email finder feature to find valid email addresses based on names and domains.
For Sales Navigator users, the Chrome extension will supply you with email addresses for the prospects you're looking at, then syncs your list with Google Drive. A very effective way to build a B2B companies list while Iistening to my favorite podcast, so that I can send targeted emails to key prospects the next day.
Plans start at $49/mo for 1,000 credits, with unused credits carried over to the next month.
Breadcrumbs's email verification tool is a great product for people to validate emails (...for FREE). You can validate individual email addresses or connect your list via Hubspot. Great for companies who are just starting out their email verification process.  
Simply copy the email address, paste it in the box and click verify - that's it! Great thing about this product  is that there is no limit on the amount of email addresses you can verify (...unlike other free products on the market)!
Found the email addresses you need and now ready to get started on your next cold email campaign? 
Airborne is a sales engagement platform designed specifically to help agencies reach out to leads with relevant messaging. 
Talk to an Airborne Specialist today to get access!