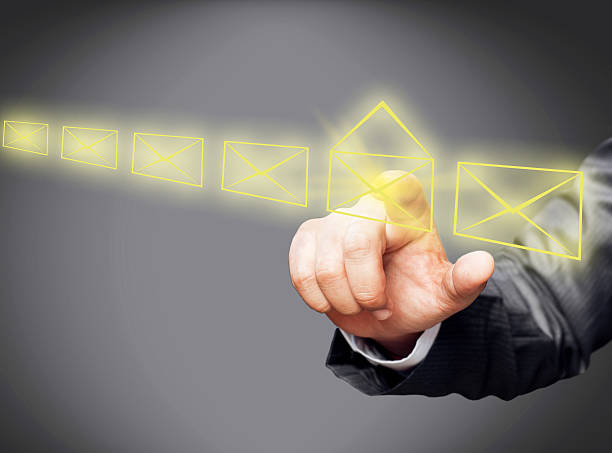 This ultimate guide to email sequences will help supercharge your email marketing campaigns. With email sequence strategies, you will not only automate time-consuming email marketing processes. With such techniques, you will also have a higher chance of converting potential customers. 
What Is an Email Sequence? 
Email sequences are emails sent automatically to a target audience. Compared to the non-sequence type, which requires manual preparation each time, email sequences are sent based on triggers and sent in series. 
There are two types of triggers for email sequences. Either you set up a sequence based on customer behavior or set it up according to a predetermined schedule. 
With the first type, examples of customer behaviors/actions are: 
Website browsing
Shopping cart abandonment
Reading content
Downloading content
Product purchase
Subscription to a list
For the second type (also called drip email sequence), emails are automatically sent at predetermined time intervals. Examples are:
One month after purchase
After opt-in
On the anniversary of the customer's subscription
An email drip campaign allows you to send automated emails on a predefined schedule. Think of it as a linear email sequence, where you send personalized pre-written messages to potential customers over time. 
You launch email sequence only once, so you do not have to make an email each time. The email sequence software will automatically do that task instead of you. 
Why Use Email Sequences in Your Business
There are many reasons why organizations use email sequences for their business. First, it saves them time and helps them increase their ROIs. 
A follow-up sequence of emails also helps maintain engagement. Leads fall out of the sales funnel when they receive no follow-ups. So businesses, to make sure that customer engagement is continuous, use email sequences to avoid losing potential customers. 
In addition, it cuts down the mechanical task of sending follow-up emails. With email sequences, you can save time that you can use on other parts of your business. 
Email sequence tools are also a way to help be more personal in your approach. Just because it is automated does not mean you are going to sound dead. 
Email sequence software provides a one-click personalization feature to ensure incorporating human touch with a personalized approach. It comes with various personalization elements to ensure that email connects with each target recipient. 
Use your buyer persona to guide you in tweaking the content of the email sequence template your software provider will provide. Based on the persona you are targeting, twist the content and change the tone of voice. 
Other advantages of email sequences include: 
The software can help you monitor your performance on particular metrics, such as opened rate, unsubscribed rate, clicked rate, and replied rate. 
Email sequence tools also help you ensure that you will not spam any target customer.
With the software, you can also filter out uninterested recipients. 
Close sales faster by targeting only the profitable prospects. Know the unresponsive leads in your email list and stop wasting time on them.
Email Sequences Benefits
Companies that set up email sequences report better acquisition of new leads and retention of current customers. They also have higher conversions and revenue. If you strategically set up your email sequences, you will avoid losing customers at the critical points of the buying cycle.
Here are a few more benefits: 
Improved engagement – Emails triggered by actions of leads have higher open rates than mass-send email campaigns. 
Saves time and money – You can prod target leads down into the sales funnel without any of your employees getting involved. 
Eliminates irritation among target leads – Drip marketing is a reactive campaign. Your emails get to the recipients' inboxes when they are open to reading your messages. 
Enables up-selling and cross-selling – Drip marketing also allows you to create a deeper connection with your leads and raise brand awareness among them. This strategy is the best way to create loyal customers who can make repeat purchases. 
Types of Email Sequences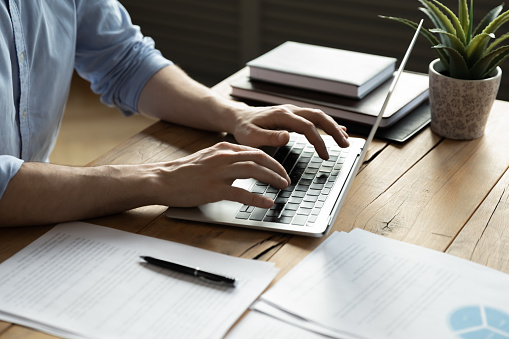 Here are the fundamental types of email marketing sequences: 
Welcome emails are emails that the software will send to someone who has signed up to or registered in your site. This approach is delivering 320% higher revenue results compared to promotional emails. 
Onboarding email sequences 
After sending them a warm welcome to your business, the next step is to send them onboarding messages. Here, you demonstrate the value you offer and keep your targets engaged with your brand. 
When customers at your site abandon their cart on your site, the action should trigger an abandoned cart sequence. In terms of revenue, this approach is a very effective approach. 
According to reports, 46.1% of the leads open such emails, 13.3% click the CTA in the email, and more than 35% among those who clicked the CTA proceed to buy.
Repeat customer sequences 
This sequence is designed to keep your existing customers engaged. This way, it will prevent them from turning their loyalty elsewhere. 
Sometimes, a customer fails to engage with your business again. Such a lukewarm deportment can be resolved using a reengagement sequence. Offer incentives and discounts in those emails.
Remember this: reengaging existing customers as a marketing strategy is way cheaper than targeting new customers. 
Cold sales outreach sequences
If your business does cold email outreach, this sequence is a good strategy to use. There are at least three emails for this type: 
An opening cold email
A reminder email (2 – 3 days after the opening email)
A break-up email (sent 4 – 5 days after the reminder email)
Setting Up Email Sequences that Work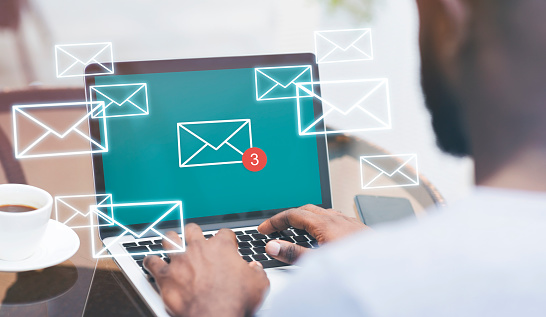 Keep in mind the following tips: 
Show that you are a person and not a robot
When you compose your subject line, write it as a human would. Using an easy-to-understand language, using lowercase letters, or purposely injecting a grammatical error demonstrates that you are an individual. 
Some of the best subject lines you can use include: 
Do not open this email – uses reverse psychology
You are not alone – sounds like you are addressing a torment point
Hoping to help – shows your eagerness to be of help
Found the answer you are looking for – for a prospect who is searching for something
Keep your emails concise and to the point. 
Marketing emails are not like an essay contest. Present the most important ideas at the beginning and use short lists whenever possible. 
Use the right tools for the tasks. 
If you have an exciting assignment to give your recipients, use Tasks. Send Meeting Requests for scheduling meetings and Voting Buttons if you want them to answer survey questions. 
Think of your target audience 
Make sure that readers can understand your message clearly. For instance, do not use terms specific to an area of expertise if your readers do not come from that background. Avoid using idioms and slang if your recipients are not from the same geography. 
Conclusion
In every email that you create with your personalized email sequence marketing, delivery must be timely and content engaging, and beneficial. 
Here is the most crucial point that you should always keep in mind. In the game of email marketing and web marketing, content is the most effective weapon in your arsenal. 
In every leaflet, video, and email that you create, the thing is: you are selling something to people. For that purpose, you must provide helpful content that is transparent, actionable, and honest content, which can help people ease their pain points and move closer to their goals.