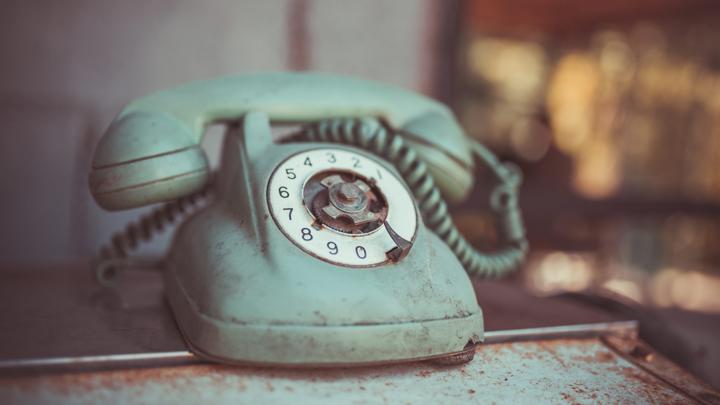 Nowadays, being accessible to your customers goes a long way. With the fast-paced technologically driven world we live in, people are accustomed to instant access. Connecting with customers, regardless of time or location, through the use of cloud-calling solutions/virtual phone systems has made this even easier. 
VoIP, Voice Over Internet Protocol, is a model that replaces traditional office-based phones that require hardware and phone lines with an affordable and high-quality solution to make calls over the internet suitable for agencies, entrepreneurs, and SMBs.  
To help you search for a product suited best for your business, we've compiled a list of cloud-based business phone system providers on the market:
OpenPhone gives users a local or toll-free phone number to separate their business and personal calls and texts. The app allows you to share a phone number with teammates to answer business calls and text messages. OpenPhone is available in the browser, iOS, and Android devices and is currently only available in Canada and the US. 
OpenPhone offers a seven-day free trial and plans that start at $10 per month for an Individual account. An enterprise account, which costs $15 a month, adds a dedicated account manager and analytic features.
Aircall is a phone-solution built for support and sales teams. Their intuitive dashboard provides visibility into all your team members' activity allowing you to listen to live calls and monitor your teams' performance. Maximize your productivity by integrating your CRM of choice such as Salesforce, HubSpot, or Zendesk, and more. 
Demo Aircall with a 7-day free trial or start with Aircall on the Essentials Plan at $30/user which provides all the foundations you need to get your team talking. If you're in the scaling phase of your business, then the Professional Plan which is $50/user per month will give you a dedicated account manager, Salesforce integration, advanced support, and more sales features.
With Justcall you no longer have to worry about operating a multi-location call center communication system even if your business is concentrated in a single location. Justcall's key feature empowers businesses to utilize a local phone number for every country the business operates in. There is also the option to retain an existing number, or set up a toll-free number.
Start on your feet with the Standard plan at $20/user which includes basic calling features email and phone support. The Premium plan $40/user will equip you with more advanced calling features, Salesforce integration, and priority support.
ZoomPhone is designed for users that want to set up straightforward quick calls without video. Usable on both mobile devices and desktop, there's HD audio for optimal sound quality, call recording and voicemail to listen to the playback of conversations. If you love the experience of Zoom Video, you'll love it for the phone experience.
ZoomPhone offers four service plans - Free, Pro, Business, and Enterprise Plans. To get started, the Free plan offers unlimited 1-on-1 meetings, web, and video conference calling. For more specific functions, the Pro, Business, or Enterprise plans will offer you more admin controls, dedicated support, and more calling features.
Make call handling simple with Ringover. Empower sales and support teams with the option to use virtual numbers in over 60+ countries with free unlimited calls, CRM and Helpdesk integration, and numerous calling features. The dashboard provides visibility into team members' geographic location, real-time statistics, and analytics data on call trends. Available via mobile and web apps, Ringover proves to be the telecom solution for increased productivity. 
Ringover offers two plans: Smart and Power. The Smart Plan starts at €24 /user/month with no commitment and sets you up on everything you need to get started e.g., free unlimited calls, online configuration, and instant setup. The Power Plan at €49 /user/month includes analytics and reporting features along with 15+ CRM integrations.
Grasshopper helps SMBs and entrepreneurs keep the focus on what they do best, work on their business. Create vanity, local, 800 phone numbers, or even port over an existing phone number to Grasshopper keeping your personal and business numbers separate. Easy to set up with no additional devices needed, link to your personal phone, and start conducting business from anywhere.
For entrepreneurs, there's a Solo plan at $26/mo which gives you 1 phone number and 3 extensions. The more common plan is Partner at $44/mo or the Small Business plan at $80/mo with 5 phone numbers and unlimited extensions. All plans include calling features, reporting, and custom features.
Looking for a conference calling solution? UberConference is your go-to. This conferencing tool makes it easy for you to set up virtual meetings with tools like screen sharing, voice intelligence, and other powerful conferencing tools. Integrations with social media, Google Drive, DropBox, and more give you the ability to easily share and edit documents facilitating real-time collaboration. 
Make calls immediately after signing up and take advantage of the free standard plan offering unlimited calling of up to 10 participants. The Paid Business plan at $15/mo includes calls up to 5 hours long or add a toll-free number for an extra $30/mo.
Coined as being the #1 sales solution for Salesforce customers, RingDNA accelerates sales teams' performance by helping outbound sales reps make more calls. RingDNA automates call logging, voicemails, and uses AI-driven data performance analytics to optimize your sales process. 
Prices are available by filling out a form over on their website.
With AI technology, voice intelligence, and call switching, Dialpad's features are proven to streamline your business communications and improve productivity. This unified communications software is built to connect your team through voice, video, messages, and online meetings making cross-departmental communication simpler and more efficient. 
At $20 CAD/mo/user, users can get started with unlimited calling and messaging with access to G-suite and Office 365 integrations. For teams that are scaling, the $30 CAD/mo/user Standard plan may be the better option offering Salesforce integration, support in over 50+ countries, and more.
With no setup needed, Freshcaller is your solution for a modern phone system. Working with SMBs to large enterprise businesses, FreshCaller works by empowering phone teams to work remotely, preparing the support team with smart escalations, and de-escalating customers' problems using voicebot AI. 
Starting at $0/month, FreshCaller encompasses all the essential components needed to deliver professional service. Prices range depending on the needs of your business.
Switchvox built for small to mid-sized businesses in mind, works by integrating all of your office communications allowing you to focus on optimizing your business process. Features including web conferencing, chat, phone, fax, and more enable your clients to interact more efficiently. 
Pricing details are not available on the site, you'll have to contact their sales team, however, you can sign up for a free trial
Win your customers over with personalized greetings using Unitel Voice. This reliable phone system offers a host of features to help set up your team. Compatible with existing home, office or cell phones, small to mid-sized teams can build their business from anywhere.
Unitel offers four service plans - Starter, Plus, Pro, and Enterprise - that differ in price and features. Depending on the number of employees using the system, the price will vary. To learn more details, click here.
Trademarked as, "The Voice of Small Business" FreedomVoice assists small businesses and entrepreneurs with a virtual phone system to grow their business. This system requires no hardware, just sign up, choose a local or toll-free number and you're ready to use. 
There are no contracts with FreedomVoice. You pay month to month and can cancel at any time. The company also offers a 30-day, risk-free trial. 
Suitable for businesses operating in multiple locations, Nextiva is the solution you need. Nextiva's features include voice, video chat, and conference calling along with integrated CRM features. With business being controlled in one central location, your team can accept business calls on multiple devices. 
Nextiva's business communication suite is available in three service plans – Basic, Pro, and Enterprise – that differ in price and features. Nextiva doesn't require businesses to sign long-term contracts. You have the option to sign up for a month-to-month service and cancel at any time.
SnapCall is the best VoIP business phone system that helps your team improve sales conversion rate and provide extraordinary customer experience. The solution can be directly embedded on any website or mobile application within minutes, and it's so easy to use, your team won't need any training to start using it.
SnapCall can be connected to any customer service platform or CRM, enabling fully digital calls, which means no phone numbers or any additional equipment is needed to have a voice interaction with your customers or prospects. You get to decide who and when gets to call you (for example, VIP or business customers only), by enabling call button display filters and setting the schedule that fits your business hours.