Do you know that only 10% of sales leaders are confident about their sales activities? This calls for effective sales engagement techniques, strategies, and platforms that can drive results and generate leads.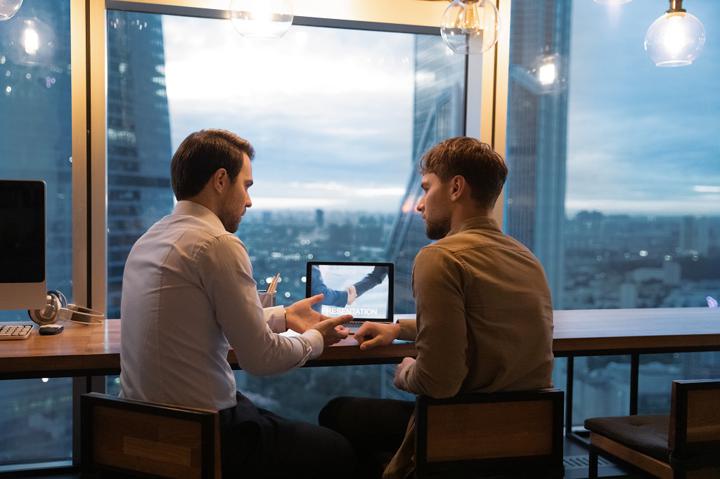 Sales Engagement Basics
Today, sales engagement and its platform is gaining huge popularity among corporates. It involves key aspects of researching, building connections, strengthening relationships, nurturing leads, and closing the right deals with the prospects.
Many sales professionals use this platform to help generate a generous amount of revenue from the prospects. The sales engagement process involves a few strategic steps, which are discussed below:
Designing an efficient engagement plan
Deciding pain points
Filtering and sorting quality incoming leads
Approaching and influencing qualified leads by the sales teams
Providing valuable solutions to the prospects for further sales engagement
This process is also referred to as the sales engagement model, which is common across every organization. Now, let us understand more about this model in detail.
What is Sales Engagement?
To generate leads and drive sales from your prospects, let us answer the question: what is sales engagement.
This type of engagement is a sequence of interactions that take place between the sales professionals and the prospective leads. This sequence is calculated entirely over the sales cycle taking place, which is measured in time and touch-points.
The interactions take place mostly over phone calls, social media, cold email, or other online messaging channels. With sales engagement software, you can streamline these operations. The streamlined process helps to find and build scalable strategies while accelerating sales revenues.
The method of work is rather very simple. The sales team does not immediately indulge or engage with the clients. Instead, the data supplied helps the interaction move forward.
Based on the supplied data, you build a concrete and well-defined framework. This is where you formulate a set of sales strategies.
Each sales strategy involves the buyers receiving the appropriate information at the right time of their buying journey. This is what drives the sales process and takes the conversions forward.
Sales Engagement Vs Sales Enablement: What Are the Differences?
These two phrases may sound similar, but sales enablement and sales engagement are two completely different things.
Sales engagement software focuses on how to increase the efficiency of a team and an organization. On the other hand, sales enablement primarily measures the effectiveness of the software in the organization.
The marketing teams when deploying the software need feedback on its efficiency. They need to ensure if the engagement is impactful. They do this by equipping engagement sales teams with complete knowledge about the platform and to use it effectively. 
This is not a concept that can work alone. Sales engagement and enablement work hand in hand to scale up the new sales. This also empowers every sales rep to maximize their account-based prospects, customer interactions as well as conversions. 
What is prospect engagement?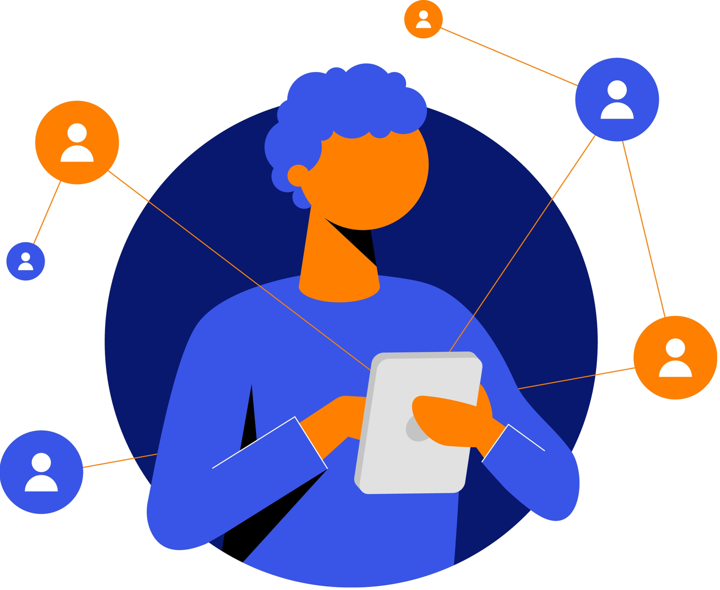 Sales and marketing do not work without qualified prospects. This is where prospect management comes in.
Prospect engagement is a clear subset of sales engagement. It helps salespeople get in touch with workable leads. This engagement also looks forward to ensuring smoothness in every stage of the buyer's journey.
Keeping and holding a buyer's attention intact is integral during an engagement. You can do this aspect of prospect and customer engagement with a tested, proven, and a formalized approach. Through a sales engagement platform, your team can increase buyer engagement.
A sales engagement platform can help you with various approaches like rapid and frequent communication through each channel, effective phone call strategy, marketing automation, personalized emails, and social media handles.
Remember, faster implementation of strategies results in faster sales cycles. To do this, tailoring steps of prospect engagement is ultimately going to be a key driving aspect to the sales.
What is a sales engagement platform?
The engagement strategy is incomplete with a sales engagement platform. The entire sales process will be rethought and the approaches will be scaled when sales engagement is considered.
The sales reps follow a guide throughout the entire customer journey. With effective engagement, one can quickly map out the steps that one can undertake during this sales management. The communication can be integrated through personalized emails, video content, direct or cold emails, phone calls, social media, and other existing channels. 
This integrated platform ensures the mapping and tracking of progress in the operations. As a result, you get data that is useful for future sale engagement. This data is going to improve the decisions that the sales and the marketing teams take and improvise on their upcoming sales strategies.
Top Features of Sales Engagement Platforms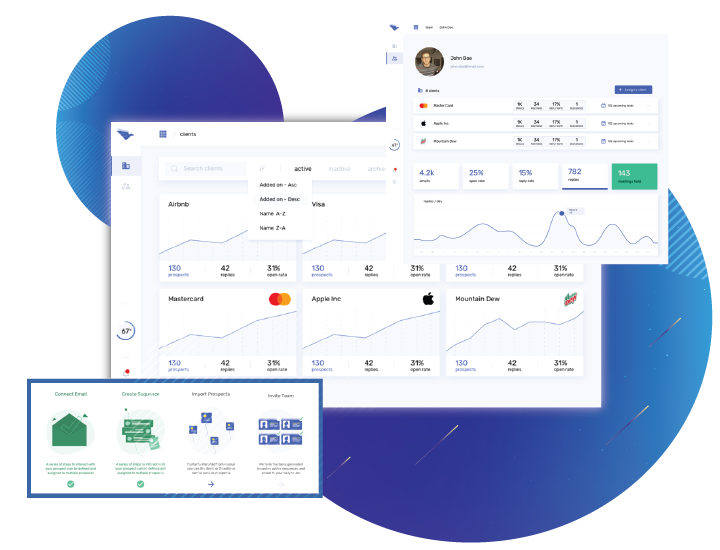 An ideal sales engagement platform has the following features:
Workflow
You can effectively scale engagement and sales enablement strategies, including content management strategy. This workflow includes:
Call sequencing and email sequencing
Email and call scheduling
Arranging outreach templates
Email integrations
CMS integrations
Analytics
This is a rather very critical feature to understand the performance of the sales rep. This also depicts a clear picture of how the business is performing. 
Analysing open rates and views
Engagement activities of content
Rep activity
Rep effectiveness
Calling
This boosts the performance of sales reps over time.
Click-to-calls
Call types
Call scheduling
Contacts
This feature helps the sales reps not commit any mistakes while proceeding with the deals. It focuses on making smart decisions by account-based selling and prospect management. 
Data management of prospects
Selling support for account-based contacts
The sales engagement platforms help the sales team send highly personalized emails to keep in touch with customers while increasing your business reach. So, make sure that your sales team and the business is using it to the best potential of the software.
How can sales be accelerated?
The practical application of sales engagement theories can involve various steps. An effective campaign can help sales to shoot up by providing targeted outreach frameworks.
This framework is the guiding light for the sales reps to stay on track throughout the sales process. Below is an example of how a sequence may look like in real life.
Calling qualified prospects and customers
Sending emails to each customer or prospect
Sending follow-up personalized emails
Sending social media messages
Sending direct mails or even gifts
Follow-up phone calls at regular intervals
Final attempts to connect with customers through any channel
Recycling leads
This sequence of sales management helps reps through any of the sales processes such as first sales, up-selling, cross-selling, or renewals. If you automate each sales cycle, you can monitor every response.
You can even use this data in training reps to increase their communication and content effectiveness. This data can also help improve any negative sentiments flowing towards them. 
Best Practices in Prospect Engagement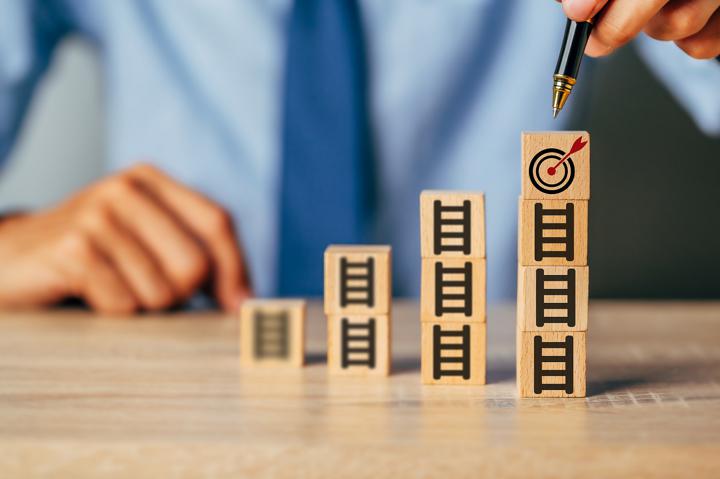 At this point, you have a clearer understanding of what is sales engagement. Engagement combined with prospect engagement matters to your business. Here are a few tips to help you build impactful programs and frameworks that will affect your sales positively. 
Aligning with Marketing
The majority of the sales engagement strategies are supported entirely by marketing automation and marketing-designed content. These built-in assets help sales leaders to communicate from the front.
A tight alignment with the marketing team can bring clarity required for business communication. As a result, the needs of the teams are being met, and you can achieve an effective engagement and sales enablement for your sales teams.
Set up regular meetings at constant intervals. This action solves urgent matters quite quickly. TThese meetings encourage your salespeople to review their content for call and email sequencing and line it up on their editorial calendars.
Marketing alignment assures your salespeople of the timely arrival of feedbacks and associated preparation. This can amp up their efforts.. Your salespeople can immediately use this content once launched.
Investments in Technology
The right tools in the sales platforms are going to help you meet your targets easily. Hence, companies must invest in automated sales engagement and sales enablement platforms together.
An automated platform allows you and your salespeople to build, optimize, enable, and analyze your sales targets smoothly. Your reps will also have handy content right when needed, along with good training, guidance, and a plan to move ahead with their buyers.
A great engagement technology allows sellers to engage prospects with the appropriate outreach content. Along with proper training and great content, you can achieve the next level.
Personalization is the key
A powerful sales engagement platform requires a bit of learning. It comes with greater responsibilities of automating the workflows efficiently.
But, once your sales teams learn these tools within the platform, this will drive the creation of personalized emails as well as automation of insights. Personalization does not stop at emails. Your sellers should communicate it to the prospective buyer.
This platform, hence, reinforces this skill of personalized selling through coaching, sales plays, sessions as well as large team syncs.
Constant Optimization
The sales engagement strategies once launched, do not serve your entire purpose. Your team of sellers can instantly adapt the strategies through the platform. They can engage the buyers at the right level using optimized content. That is when the aim of the application must change from "launching" to "optimizing".
Effective optimization produces higher-level metrics like cumulative open rates, view times, SQLs, and even individual rep performance. In short, optimization brings in data that your business can re-apply for growth.
Getting Creative
Sales engagement is a dynamic process involving the strategy of converting recycled leads to buying customers. In this automated process, you can get creative with your outreach and engage each buyer
Remember, buyers are human and want some hyper-personal touches. You can send personalized gears or gift cards to food joints to a buyer. Using the sales engagement platforms and tools, personalization is easy.
Why is Sales Engagement so Important?
This is beneficial to the business as well as the sales and marketing team on various levels that are discussed below: 
Sales Reps understand better- New executives get better induction into the system. There is no room left for doubt and only knowledge and improvisation take place.
Leads are better nurtured- There lies very clear planning and understanding as to how to approach the prospects and customers. There is a predefined framework for the reps to guide upon and easily convert sales.
Customized Outreach- Engagement cannot take place without outreach channels. With customized outreach, things get even better. This personalization is done based on data extracted by the software.
User-friendly platforms- These tools can automate and track your entire engagement process. Thus, choose the most relevant tool that helps you fetch results instantly. Also, the right tools and technology will make your team implement strategies readily. 
Frequently Asked Questions
1. How are sales engagement platforms different from sales enablement platforms?
Sales enablement platforms ensure that the overall development occurs for the sales team. Sales engagement, on the other hand, ensures the right level of communication and effectiveness of the engagement platform is maintained. The engagement is an outcome of the sales enablement process.
2. What are the most common sales engagement mistakes to avoid?
There are a few steps that one should avoid while implementing sales engagement strategies like:
Listing improper goals
Focusing just on sales and not on building relationships
Not focusing on qualified leads
Not following uprightly or interacting at the right time
Mistakes with emails analytics
Forgoing the training on analytics, engagement, sales enablement, and CRM technology
Non-integration of CRM technology
3. How to choose the right sales engagement platform?
There are many features that a good platform should have. Here are listed a few most important ones:
Platform flexibility to support every customer need
Personalization
Time-saving interfaces
Effective outreach channels
Easy CRM integration with current workforce
User-friendliness
Data security analytics
Low compliance risks
Task management on a real-time basis
Conclusion
Sales engagement platforms lead to revolutionary transitions from hand-written, printed to digitized engagements with emails, video, and screen sharing on the top. These modern advancements offer more optimized methods of outreach with better prospect engagements.
Beyond this lies the motivation of a team to uptake the tool and apply it to its best capacities. This not only boosts the sales of a team but also boosts the confidence of the reps working tirelessly to convert the leads.
With every verified step taking place through the engagement and sales enablement framework, strategizing and implementing is now easy for companies.