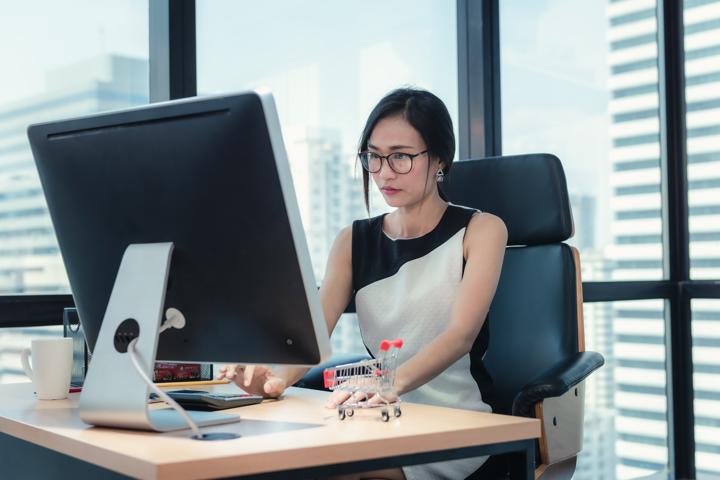 LinkedIn is an invaluable networking tool for people working in sales and marketing. The site boasts more than 690 million LinkedIn members, four out of five of whom make key business decisions at their organizations.
However, the robustness of LinkedIn's engagement also makes it a competitive environment. It can be difficult to stand out from the crowd. That's why it's important to convey your unique value proposition in the first element users will see beneath your photo: your LinkedIn summary.
This brief overview—which allows for no more than 2,000 characters—is an opportunity to describe your professional strengths and background. The summary is multifaceted: It lets you show off your personality, share your greatest accomplishments, and contextualize your professional life.
So how can you ensure your LinkedIn summary is attention-grabbing and highlights your standout characteristics? These five tips can get you started.
1. Develop a career story that led you from point A to point B 
The summary is the only place on the profile that lets you contextualize yourself. If you could create an elevator pitch for yourself, what would it say?
Here's the space where you could explain why you changed fields. Or you could include hard-to-quantify details, like passions or motivators, that may be difficult to include in a resume.
Don't try to do too much. Instead, choose a single narrative focus. For instance, you could mention that a passion that led you from childhood through your professional life. Alternately, you could tell a story about what a typical day looks like in your life, both at the office and afterwards.
2. Appeal to your core clientele 
In a LinkedIn summary, like in all writing, audience matters. That's why it's so important to identify your audience before deciding what you want to write. If you're appealing to mid-career executives, you'd write a wholly different summary than if your goal were to connect with the C-suite.
Feel free to address your audience in your summary, though an implied audience works, as well.
Check out this example:
"For the past five years, I've focused on helping mid-career executives plan and implement dynamic career moves."
This makes the audience perfectly clear.
3. Write conversationally about your career history
The LinkedIn summary shouldn't be a copy-and-paste of your resume, nor a self-congratulatory reiteration of your greatest accomplishments. Instead, the best summaries strike an informal tone that describes your career history without bragging.
Take this example:
"My passion is giving brands the tools to discover what stands out about themselves. Helping clients find that insight is what gets me up in the morning."
This writing highlights passion in accessible, down-to-earth language.
4. Share details about your life, while staying professional
Clients appreciate connecting on shared interests outside of business, like sports teams, hobbies, and family. It's a smart idea to sprinkle into references to what you do outside of the office to highlight your humanity and make yourself open to these more meaningful connections.
At the same time, the key words are "sprinkle in." We've seen dozens of summaries where people share far too much about their kids or passion for soccer—so much that the summary is hijacked by the personal. Remain professional, even connecting your life outside of work to your professional one.
For instance:
"When I was a kid, I played in professional chess tournaments. Turns out I couldn't think under pressure, but I built a skill of thinking steps ahead that has helped me—and my clients—in more ways than I could have predicted."
5. Emphasize your values
Another way to connect with an audience is to demonstrate that you share values. These commonalities not only build connection but also draw in the clients most likely to work with you.
That said, don't overload your summary with values. Instead, organically build in mentions of what matters to you in the story you're telling about yourself.
Try something like this:
"I'm so dedicated to delivering on my promises that you might find me, coffee in hand, hard at work on my laptop into the wee hours."
This example offers a bit of self-deprecating humor along with a core value.
Now, go write your own LinkedIn summary 
Your LinkedIn summary can make or break your first impression. Compelling summaries foster new connections, while poorly-written or unappealing ones make no impression or, worse, a negative one. Remember to highlight who you are and what you can offer to your specific clientele. If you hit the right notes in your LinkedIn summary, someone browsing your page will be inspired to read the rest of your profile—or set up a meeting!