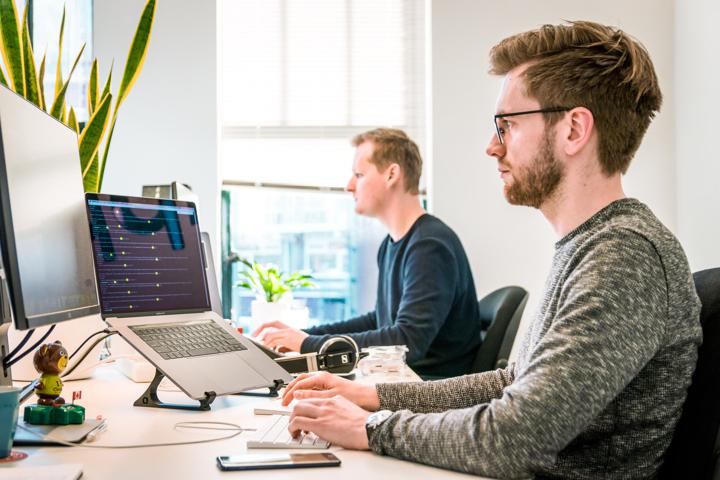 In business today, inside sales vs. outside sales might not be a simple question of one or the other. You need to know how these approaches compare, how they differ, and when they're effective in order to choose the best approach for your agency or your industry.
That's why in this post, we're covering what you need to know about inside sales vs. outside sales, including:
The definition of inside sales
The definition of outside sales
Key differences between inside and outside sales
Here we go.
What is inside sales?
Inside sales professionals work remotely (e.g., from home or an office) to prospect, nurture, and convert leads into customers. This method is commonly used in B2B, SaaS, technology, and high-ticket B2C transactions. 
Responsibilities of inside sales reps include answering customer inquiries, demonstrating superior product knowledge, building relationships with prospects, managing referrals from current customers, closing deals, and reporting sales data.
What is outside sales?
Outside sales professionals meet with prospects and attempt to close sales face-to-face. While their employers may provide physical office spaces, these reps are mostly meeting prospects in person at trade shows, conferences, or industry events.
However, due to the pandemic and thanks to the increased use of online communication tools (e.g., video conferencing), more outside sales reps are selling remotely—blurring the line between inside and outside sales.
Inside sales vs outside sales: Key differences
Besides selling remotely vs. face-to-face, here are some key differences between inside sales and outside sales.
Sales tools
Inside sales professionals rely more heavily on technology, such as a CRM system that offers client management, team management, email functions, and reporting. Outside sales reps are often less reliant on CRM software but use other tools to conduct on-site demos, manage booths at conferences, participate in virtual trade shows, and communicate with customers.
Increasingly, both inside and outside sales professionals are leveraging online platforms that offer voice, video, email, messaging, and virtual meeting features to connect with potential customers.
Sales cycle
Inside sales often has a shorter and more predictable sales cycle thanks to a more methodical and well-defined process. These teams use software to automate lead scoring and reporting so sales reps can focus on nurturing leads. Meanwhile, outside salespeople depend more on one-on-one interactions and the process is often less predictable.
Scaling capabilities
Inside sales is highly scalable thanks to new tools and automation technologies. They allow reps to connect with hundreds of prospects from around the world simultaneously and focus on the most valuable relationships based on insights from analytics. On the other hand, outside sales professionals can only interact with one customer and close one deal at a time. 
Communication skills
While both inside and outside salespeople should be result-driven and customer-focused, inside sales reps need to be more skillful in using various virtual communication platforms, such as texting, social media, messaging apps, live chat, and email. 
Meanwhile, outside sales reps tend to focus on voice and face-to-face communications.
Inside sales vs. outside sales: Which one is right for you?
The right approach depends on your target market, industry, business model, and more.
For example, if you're selling high-ticket products or services to large organizations, outside sales may be more effective. However, small businesses often prefer to interact with sales reps virtually, so an inside sales team may be a better option.
B2B and SaaS customers are used to interacting with vendors digitally so an inside sales approach can help you meet their needs while allowing you to reach more prospects at scale. Meanwhile, smaller companies may benefit more from an inside sales model thanks to its lower cost and scalability.
So take the time to consider these sales approaches, and consider your business model, in order to determine what works best for you.