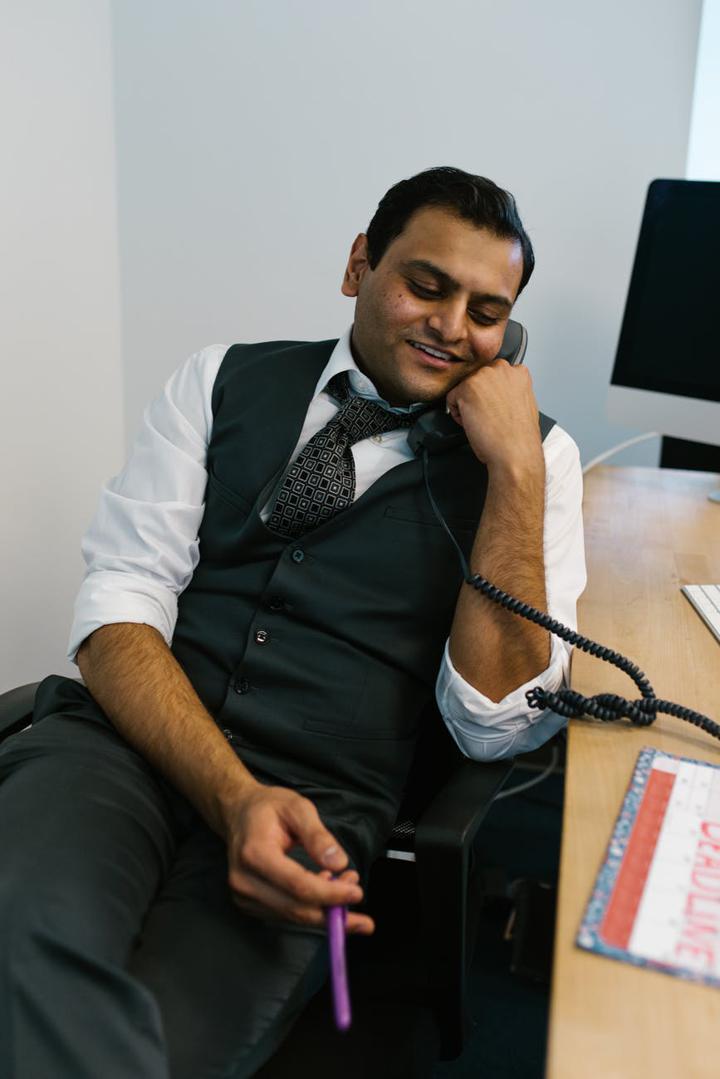 Prospecting isn't easy. Studies show that four out of ten sales representatives considers prospecting to be the hardest part of their job. But it is essential if you want your startup to become a thriving business.
One way to approach the challenge of getting clients is old-fashioned door-knocking. Some people consider it very effective, as it is an extremely personal way of approaching your clients. If you follow this strategy (if you could even call it a strategy), you truly are a prospector. As in: the type of prospector we know from westerns: old clothes, grey hair (probably a backache), sitting with his knees in the mud and using a gold pan to find the tiniest speck of gold.
You might actually get a few clients by door-knocking. But, man…it's a lot of work! No, if you want to succeed, you're going to find an approach which is a little more efficient. 
What is prospecting
These days, "prospecting" usually refers to the first phase of your sales process. Prospecting is about identifying potential buyers or clients (prospects) and getting them into your sales funnel. When you've nailed the whole prospecting thing, you'll be approaching lots of prospects, turning a large part of them into leads.
In an earlier blogpost about Sales Prospecting we dig a little deeper and explore the advantages of prospecting (it's not just about getting clients) and several time-tested prospecting strategies. And because planning ahead is always a good idea, we've included a (free) template to draft your sales prospecting plan.
Communities to follow
Our earlier article focuses primarily on the "how", explaining a number of tools assisting your sales prospecting activities. But what good is knowing the "how", if you don't know "where"?
Communities can be an extremely valuable resource for prospectors. After all, a community is nothing other than a group of people that come together because they have something in common. For you, as a sales rep or prospector, the challenge is to figure out which communities to use. Find the right community and you could strike gold.
LinkedIn
If you are even remotely worth your salt as a sales professional, you already know that LinkedIn is one of the best places to reach out to potential clients. Frankly, a list of prospecting communities not mentioning LinkedIn is…unimaginable.
Use LinkedIn to discover startups and growing companies. Look for companies that are hiring. A company that's hiring is growing, and a company that's growing might be your next perfect client!
The cool thing about LinkedIn is that sales activities aren't frowned upon. Hey, it's actually expected. A free account offers plenty of tools that help you reach out and broaden your client base. Power users will want to get a subscription to LinkedIn Sales Navigator.
Indiehackers
If your product makes life easier for developers and other IT professionals, you *really* need to be present at Indiehackers. At the time of writing, the community claims to have 30,125 members. But while Indiehackers might not be the biggest community, its audience is very specific. Want to reach out digital entrepreneurs and discover upcoming startups? This is where you want to be.
SaaS community
Nomen est omen. Or, in proper English: the name says it all. SaaS community is a community that is all about Software-as-a-Service. The community wants to inspire, support and help SaaS companies.
Crunchbase
If your company offers solutions for companies which are somewhat established, the two communities mentioned above might not be the most suitable. What you need are companies that recently got funded. These companies are young, but have money. Bluntly put: they are ripe for the taking. Crunchbase let's you discover innovative companies. But more importantly, you can learn about the people behind the scenes. With Crunchbase, you know exactly who you need to talk to!
SaaS Boss
If you want to connect with SaaS founders, executives, and consultants, SaaS Boss should be on your list of Facebook communities. At the time of writing, the group has 2.7K members who discuss everything about remote team building, marketing challenges and priorities, founder personal growth, and more.
Have a question or an idea that will be valuable to other members? Feel free to start your own conversation. Besides, the group admins publish group activity posts, so you might get featured there as a conversation starter or as an active contributor.
Producthunt
The early bird catches the worm. Producthunt is a community which is all about new products. According to Business Insider, this community has become a "must-read for those in the tech and startup space to discover the next great product". We'd add that it is also an amazing place to discover about companies which were recently founded, and in a very early stage of development. If you sell a tool that could make their business more efficient or effective, these companies could welcome your offer with open arms!