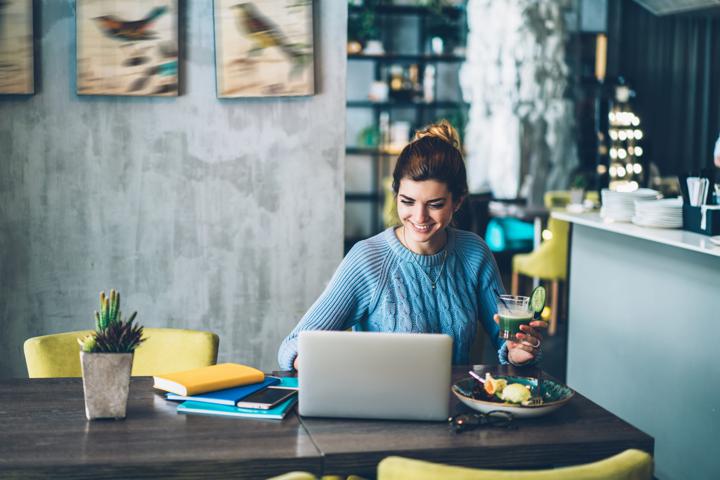 Hiring a virtual assistant (VA) is one of the most effective ways to streamline your operations and create massive leverage for your agency. By outsourcing your day-to-day activities to a VA, you will be able to focus on high-value work and eliminate any bottlenecks in your production. With the recent boom in remote work and many people having to adjust to working from home, we're seeing both an increase in demand and availability for quality VAs. 
Here are a few of the myriad benefits of hiring VA for your agency:
Cost: Not only will you save on the considerable expense of office space for in-house employees, but also on the labor itself—overseas VAs can cost as little as $3 per hour.
Skill: Long gone are the days of unskilled, unqualified VAs. Today, your remote assistant is likely to be fluent in English and have considerable expertise in a wide variety of software platforms and processes.
Scale: As your agency grows, you can easily keep up with demand by adding new VAs to your team.
In this article, you will learn the five-step process for hiring a VA with as few headaches as possible. 
Ready? Let's get started.
Step 1: Define The Role
Before you post a job ad or look at a single resume, you will need to have a clear picture of what your VA will actually be doing. 
While it's tempting to hire a "catch-all" VA that can do everything from Photoshop to cold calling to handling your bookkeeping, the reality is that you can't reasonably expect a new VA to dive into every aspect of your business from Day 1—particularly if that VA is on the other side of the planet.
Another reason to start with a specific set of duties is that you will be responsible for creating all of the processes that your VA will follow. Successful agencies have clear protocols for every aspect of the business. 
Some questions that will help you define the role more clearly:
What skills will this VA need to have? 
What level of fluency in English is necessary for this role?
What tools or software platforms will the VA use?
What deliverables does this VA provide on a daily or weekly basis?
How can we measure success or failure with these activities?
What other qualities/personality traits will a successful VA have?
How many hours per week will the VA be working?
Demand-generation agencies will have success with a few, specialized roles. Here are some sample role descriptions to get you started:
Lead Researcher
Sourcing leads to build prospect lists. Must be well-versed in Linkedin Sales Navigator, Snov.io, Briteverify. Will also be using database platforms like Hoovers or ZoomInfo. Needs to be proficient in English and comfortable with multi-tasking.
Deliverables: 15 contacts per hour.
Email Automation Specialist
Creating multi-touch campaign sequences in your email marketing software. Must be familiar with uploading CSV files and using merge tags. Will also be using tools like Mail-Tester, GlockApps, and Zapier. Needs to be extremely detail-oriented.
Deliverables: Build campaigns and test deliverability. 1-2 hours per launch.
Telemarketer
Making cold-calls to prospects to book appointments. Must be fluent in English, with a clear and easy-to-understand speaking voice. Will be using dialing software, as well as Linkedin and email. Needs to have an extroverted personality, a positive attitude, and the ability to handle rejection. 
Deliverables: Making 3-5 appointments per 8-hour shift. 200 calls per shift or 3 hours of talk-time.
Step 2: Find Your VA
The good news is that virtual assistants have exploded in popularity, so you will have no shortage of avenues for finding and recruiting talent. Here are the three platforms I've used successfully and recommend:
Upwork
Upwork is a freelance marketplace that matches employers and contractors from all over the world. I have hired numerous freelancers off of Upwork and it's one of the best places to start hiring, particularly if it's your first VA.
Why is this? For starters, there is no minimum project size in Upwork, so you can easily test out new freelancers on small jobs to see if they are a good fit. Even before hiring a new VA, you can see their Upwork rating, as well as public feedback from their past clients. You can also track your VA's hours automatically with Upwork's built-in tracking tool. 
There are two big downsides to Upwork: high costs and availability of talent. Since Upwork charges anywhere from a 5-20% commission to freelancers on their work, an Upwork freelancer will typically be more expensive than a VA you hire directly. Also, the top freelancers get offers daily and may not be available to work with you.
Pros: Low time commitment, clear rating system, built-in time tracking
Cons: More expensive than other sources, high commissions, and the best freelancers are in high demand.
Databees
Databees is a full-service agency that manages a team of VAs in India specializing in custom lead research. If you need a high volume of human-researched leads, Databees is a great resource.
The process for hiring a VA through Databees is extremely simple: You can book a VA for a weekly or monthly engagement. You send the relevant information to an account manager and then receive your spreadsheet of leads once the VA is finished.
What I like about Databees is that you don't have to spend any time hiring staff or dealing with day-to-day issues. Your account manager will handle all of the communication, so you can focus on running your agency. Their account team is very thorough and spends a lot of time making sure your researcher understands the project.
The downside? As with Upwork, Databees researchers are more expensive than a direct hire. On the other hand, you are not responsible for any technology subscriptions or other hard costs associated with custom research. 
Pros: Completely done-for-you, easy process, good vetting of researchers.
Cons: Expensive, limited to only custom lead research.
OnlineJobs.ph
OnlineJobs.ph is a portal for connecting employers with VAs based in the Philippines. I have found some incredible VAs through OnlineJobs, though it did take quite a bit of legwork.
The process at OnlineJobs is pretty straightforward. After creating a paid monthly membership, you post your job description and wait for the submissions to come in. You can also search through profiles of freelancers and reach out to them individually. 
The prices are some of the best in the industry since OnlineJobs doesn't take any commissions and you are paying the freelancer directly.
One cool feature of this platform is its ID verification. They will cross-reference Facebook profiles, as well as documents from the freelancer, to make sure your VA is not a scammer. It's not a foolproof process, but it's a nice touch.
Once you interview and hire an assistant, you have the option of canceling the monthly membership. The portal does have some tools for keeping track of staff, but honestly, you're better off just managing the payments through your own CRM/project management software.
Pros: Great hourly rates for VAs, wide variety of skills, ID verification.
Cons: Requires a lot of due diligence, requires a paid monthly membership to hire staff.
Step 3: Posting Your Job
Once you've written a clear job description, it's time to post your job on whatever platform you choose. 
I highly recommend having a sentence like this in your job ad—"Please include the word 'yellow' in your submission, so we know you've read the post."
This gives you a quick way to vet for freelancers that are not cutting/pasting submissions, are detail-oriented, and understand English well enough to follow your instructions.
Since you'll be dealing with freelancers on the other side of the globe, I recommend waiting a day or so before sifting through the responses. Once you have a decent number of freelancers, it's time to start narrowing down the candidates.
Cover letter: Did they follow instructions? Is the grammar mostly correct?
Related skills: Does their work history and background fit the job you've posted?
Samples: Do the samples match the quality you are looking for?
Price: Is the price within your acceptable salary range?
While it's tempting to go for the cheapest offer, it's usually not the best idea. As long as the freelancer is within your range of acceptable rates, keep them in contention for now. You don't want to pass over the best VA over a few dollars.
Step 4: The Interview
Some agencies skip this step, depending on the role. But I highly recommend doing a 2-step interview process as it will save you a ton of time and headaches down the line, especially if this is going to be a long-term hire.
The first step is a quick email to the freelancer to get some additional details on their specific skills, past clients, and overall demeanor. The email doesn't have to be overly complicated. It can be something like this:
Hi [NAME],
Thank you for your submission. Can you tell me about a similar project you've done with [JOB-RELATED TASK]? 
Once you've narrowed down your list to the best 3-5 candidates, the next step is to schedule a quick Skype interview. Not only are you going to get a sense of the candidate's personality, but you will also be able to ensure they have a strong internet connection. This is a particularly important issue if your VA lives in a smaller city.
I usually keep a few standard questions for every candidate and then ask additional questions based on their responses. Here are a few to get you started:
Tell me about your work with [past company]. What were your day-to-day duties?
What is your experience with [specific activity]?
What software platforms are you familiar with?
What do you feel your strengths are?
Step 5: Managing Your VA
Now the real fun starts. Managing your VA effectively requires clear expectations and adequate planning. Before you bring on an employee, make sure you have sketched out the workflow and provided clear guidelines for every task. Some questions you will want to answer:
Who does the VA report to in your agency?
How do you contact the VA?
When and how do you pay the VA?
How often should the VA check-in?
Onboarding
I recommend building some onboarding materials so that your VA can get up and running without too much 1-on-1 training on your part. What's the point of hiring an employee if you have to spend 40 hours training them?
Remember, you want to build sustainable, repeatable processes so that you can hire a new employee and onboard them seamlessly.
A tool I absolutely love for this process is Loom. Loom is a free Chrome extension that allows you to quickly record shareable videos with one click. 
In addition to a Google Doc of step-by-step instructions for various tasks, I record quick Loom videos where I actually do those tasks in real-time. This is particularly helpful when you're explaining a multi-step process, like cleaning data or uploading a campaign.
Pro-tip: Keep your videos short, under 2 minutes. If necessary, break out a task into multiple videos. The last thing you want is a VA having to search through a 20-minute training video to find one bit of information.
Payments
You have a few options for paying your staff. If you are using Upwork or Databees, you can use your company credit card to keep things simple. If you are paying directly, I recommend using Paypal or Payoneer. Both options are reliable—ask your VAs if they would prefer one option over the other.
In addition to the hourly rates, there are also currency transfer fees and transaction fees if you are using a credit card. You could technically pass these costs to the employee, but it's generally good form to pay those fees on your end. Also, if it's a full-time employee, consider the possibility of paying monthly healthcare premiums. (These are generally very inexpensive compared to healthcare premiums in the United States) 
You also want to make sure you are up to speed on any local payment laws for direct hires, such as the 13th Month Pay in the Philippines. (This is an additional payment that employers make every December to their employees).
Payoneer takes some time to set up, as you need to verify your identity with a passport or other documents.
Final Thoughts
By outsourcing your day-to-day tasks to a virtual assistant, you will be able to grow your agency at an incredible rate. While it takes some upfront work and expense, it is without a doubt one of the best investments you can make in your business.