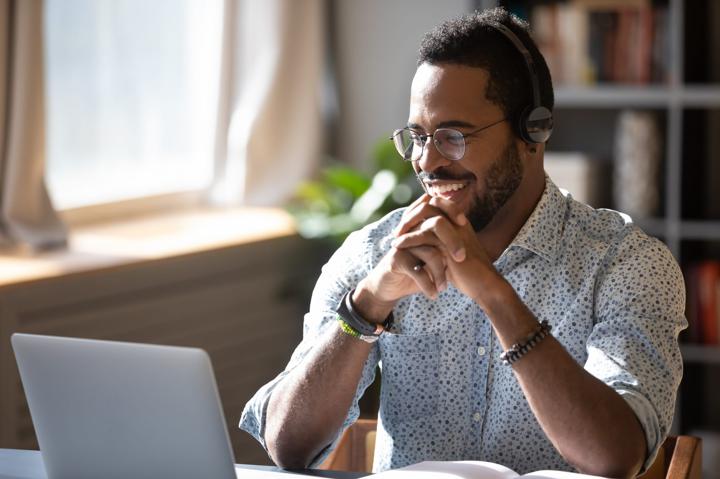 Introduction
It takes a series of efforts to convert a lead into a long-lasting client. The typical process starts with marketing to scope out leads and capture your target market.
From there, the account executive delivers a pitch that sells the prospect on your business and why it's a great fit. But something happens in the time a client gives the verbal yes to when they are actually up and running with your business.
The onboarding process is an often overlooked part of the customer journey but can be what makes or breaks the relationship you have with your client. This article will provide you with actionable steps outlining how to onboard new clients for an agency.
What is Client Onboarding?
Client onboarding is the process of welcoming and introducing new clients into your business, addressing their questions and concerns, and ensuring that the client achieves their desired outcome. The onboarding process is one of the most critical functions for business and leaves a lasting impression.

Stage 1: Compliance and Payments
Documents and Contracts
After you receive the verbal yes, preparing a written contract, formal agreements or any confidentiality forms should be drafted. Adding this in your process will give an extra incentive for clients to get started on the onboarding process as quickly as possible. 
Build the contract and send it over with invoice 
Follow up with your client and collect the signed document(s) and payment
As a best practice, no actions should be taken before the contract is signed or any additional documents requiring the client's signature have been received.
Record client details in CRM
Before scheduling any calls, you want to make sure you have accurate contact information stored in your CRM. 
A checklist of what should be recorded in your CRM:
Client first and last name
Client role title
Client company name
Direct phone number
Email address 
In the case of clients with a big team, there may be different stakeholders that you're communicating with. Defining who that the central point of contact is and communicating directly with them will help you streamline the onboarding process.
Best practice: Outlining the primary method of communication will save time when scheduling calls and meetings (e.g., phone, email, Slack, Skype, Zoom).
Stage 2: Assign an Onboarding Specialist
Now that the client's contact information is stored in the CRM, it's important to bring the rest of your internal team up to speed on the new client. Some agencies have an Onboarding Specialist that spearheads all onboarding processes, however, if that isn't an option, assign the onboarding process to a team who will manage the new account.
Sharing details about the new client with your internal team will include making sure everyone is on the same page on all components.
Share new client information and details with internal team
Record any meetings, new learnings, and progress in the CRM
Stage 3: Client Kick-Off
Welcome Email
The assigned onboarding specialist can now begin the kickoff process, however, more information is needed before scheduling a call. The purpose of sending a welcome email is to introduce the client with the team and outline what's needed to begin the onboarding process. The welcome email is brief and will provide a quick rundown of information about the client. 
Introduce team members involved with the onboarding process
Agenda for the kick-off call
Include onboarding questionnaire to gather more details about client objectives
Coordinate the best time for the kickoff call
Onboarding Questionnaire
The onboarding questionnaire will be used to ensure the client's expectations are set. The survey will include a set of specific questions to reveal the client's purpose for using your business.
The following are questions to include in your client onboarding questionnaire:
Who will be our main point of contact?
Are there other team members that will be involved in the onboarding process?
What defines success for your business? 
How would you define your buyer's persona?
What are your current pain points?
Requesting the logins and passwords to software (if applicable)
Kick-off Call
The kick-off call is the official start of the onboarding process and is a great opportunity to make sure both parties are on the same page. 
Discuss the following information with the client:
Make introductions (any internal team members who will be involved in the onboarding process)
Restate the client's business goals 
Review onboarding survey responses (for any needed clarifications)
Cover major deliverables and responsibilities including a timeline of action
Discuss next steps
Q&A 
Stage 4: Onboarding Resources 
After the kickoff meeting, you want to leave your clients with resources they can access during the onboarding journey. These can be a mix of digital assets or physical products and can range from the following:
E-Books, PDFs, white pages about getting started (e.g., FAQ, business contact information, highlights)
Help docs (articles, how-to guides)
Case Studies (client success stories)
Videos (webinars, walkthrough videos or any short clips welcoming new clients onboard)
Stage 5: Scheduling Touchpoints 
Each client's journey is different and some may adopt the new product or business process quicker than others. Being that there's a greater chance for churn within the first 90 days of new client onboarding, the touchpoints will give you visibility into where there may be roadblocks impacting the onboarding process. 
1st touchpoint 7 days after the initial kickoff call
2nd touchpoint in 30 days 
3rd touchpoint in 60 days 
Stage 6: Collecting Feedback
After the client is fully onboarded, you'll want to keep an eye on their satisfaction with your business. One way you can gauge client feedback is by sending a CSAT survey. 
The CSAT survey is a way to measure the client's satisfaction with the product or business. The best time to send a CSAT is after the client has passed a major milestone within the customer lifecycle. 
Send CSAT 1-week after onboarding is complete
Embed CSAT after client education interactions and client support touchpoints (e.g., help docs, interacting with content or using the product)
To understand a client's loyalty to your business, sending out an NPS survey can provide more transparency. Sending an NPS survey 30 days after a client has been onboarded will help you understand if they deem your business or product worthy of a referral.
Send initial NPS survey to new clients 30 days after completing the onboarding
Send subsequent NPS survey's on a quarterly, semi-annual, or annual basis
Systemizing your client onboarding through a checklist reduces error and gives your team a clear list of tasks to follow.
Summary
Here's a roundup of the client onboarding checklist mentioned in this article:
Compliance and Payment
Send over the invoice and necessary documents to be signed and returned
Once all documents are returned, record all contact details in CRM
Assign Onboarding Lead
Have an internal meeting to bring everyone up to speed on the new client
Client Kickoff
Send a welcome email overviewing the onboarding process, who on the team will be involved, and any specifications.
Get the client to fill out the onboarding questionnaire.
Kickoff call: Introduce all team members involved with the onboarding process, align on business goals, set expectations, and communicate the next steps with the client.
Onboarding Resources
Send digital or physical items that consist of how-to articles, FAQs, and educational materials to assist in the client's onboarding journey.
Touchpoints
Schedule a call 7 days after the initial kickoff call to assess the progress made, the second touchpoint in 30 days, and the third touchpoint in 60 days.
Collect Feedback
Send CSAT survey 1 week after onboarding is complete
Send NPS survey 30 days after onboarding is complete