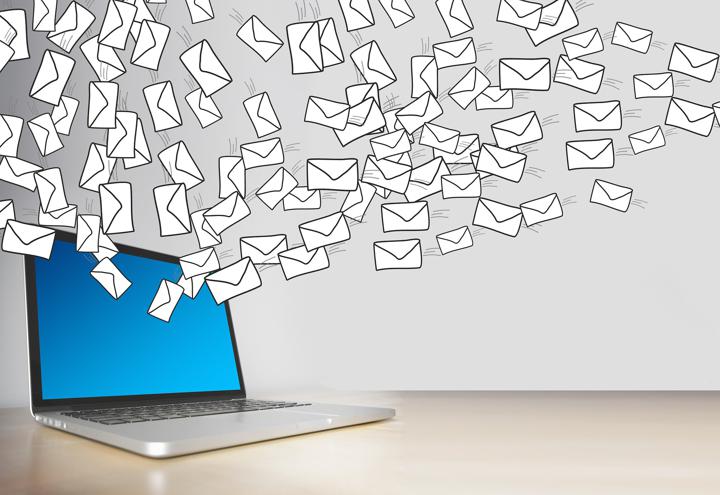 Knowing that there are limits set for sending multiple emails at once, people ask: How many sales emails can I safely send? 
This post covers details on sales email sending limits. Use the information to keep your business from committing blunders concerning your email marketing. 
Why is there a limit on the number of emails?
The size limits email providers impose are due to security and technical reasons. 
All email accounts have limits. There is a maximum number of emails an email account can receive over a given period. 
If service providers do not impose size limits, they risk being bombarded with enormous numbers of emails. When that happens, their server may overload and cease to operate well. On the side of marketers who use email hosting services, the reason for imposing limits is to protect them from spammers. 
Email hosting services set sending limits within a window of 24 hours or on a per-hour basis. Providers also put a per-message cap on the number of email units users can send. 
If users have gone beyond a sending limit, they will receive a message stating that: 
They have already reached a (service's) sending limit
They have exceeded the limit for allowable recipients
If you have received one of these messages, your provider will ban you from sending new messages for up to 24 hours. After which, the system resets your sending limits, and you can send emails again.
Thus, the reasons are: 
To avoid spam abuse
To keep systems and account safe
How to increase email sending limits
Since you are doing an email outreach campaign, it pays to know your email provider's sending limits. Also, you have options for increasing limits. Check out the provisions on sending limits by your provider. 
If you have received a notification stating that you have hit the limit, it is a part of the effort by the provider to reduce spam. It can also mean they are controlling the volume handled by their system. 
Here are ways to increase email sending limits:
Increase email numbers gradually
Concerning the drive for spam reduction, providers increase subscribers' limits with just the subscribers' typical, standard email activity. It takes only a short time of non-dubious email activity to increase your sending limits.
Providers need enough time to check for hacked accounts and if users use automated spam mechanisms. If they found no issues with your account, they will automatically increase your sending limits.
Since you are doing an email outreach campaign, it pays to know your email provider's sending limits. Also, you have options for increasing limits. Check out the provisions on sending limits by your provider.
For new users, a low sending quota is a short-term restriction. The system will upgrade new accounts to maximum limits once they have shown credibility.
Use premium services and add more STMP relays
A relay is an email sent to a recipient using an SMTP (Simple Mail Transfer Protocol) service. By buying extra SMTP relays, you can increase your sending limits. Some service providers boost email sending limits by 250 relays or 500 relays for customers who purchase relay packs. 
Email People Likely to Open
Aim to increase your deliverability. Aside from the gradual increase in the number of sent emails, you should also avoid bounces as much as possible. 
The fewer bounces you encounter, the more you can protect your sending reputation. Too many bounces may result in a blocked email service. 
Keep in mind that email marketing is one of the cornerstones of your marketing efforts. You cannot risk being decapitated by a very crucial part of your marketing campaign.  
Basic Email Laws & Regulations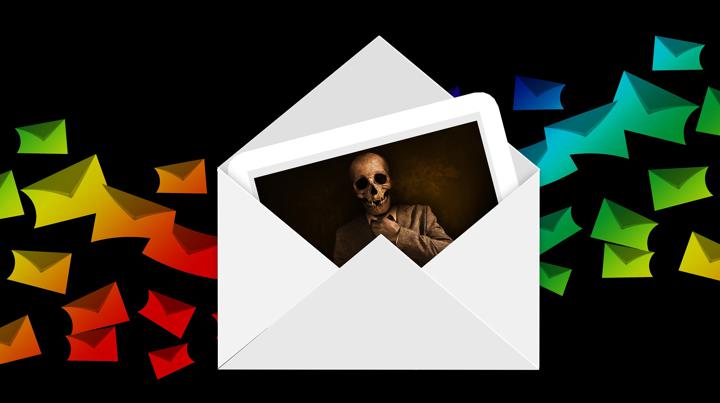 The CAN-SPAM act or the Controlling the Assault of Non-Solicited Pornography and Marketing Act was signed into law in 2003. The law imposes limitations and penalties on sending unsolicited mails via the Internet. 
The law gives recipients the right to prohibit businesses and individuals from sending them emails. However, it does not stop you from emailing your recipients about your services. The law only provides guidelines that, if your business follows, can help your emails reach your recipients' inboxes every single time. 
Every email violation of the law is subject to penalties, with the maximum being $43,792.00. Non-compliance can be costly to your business. Nonetheless, obeying it is not that hard or complicated. 
The first step you can do to ensure you do not violate the law is to secure permission from your intended recipients. When a recipient enters his/her email address in your subscribe form and then submits the form to you, you have obtained permission to continue sending messages to them. 
Tips to Prevent Mails Being Marked Spam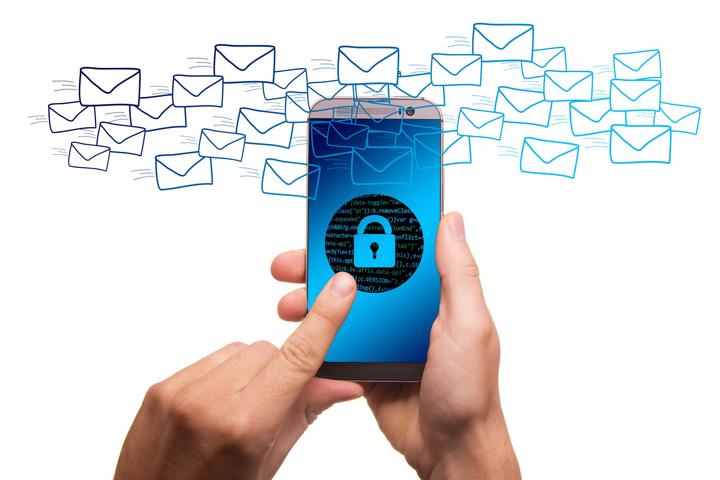 Besides securing permission, keep in mind the ff: 
Never use misleading header information 
Header information refers to information such as the "from" name, reply-to address, and subject line. Fill out these fields with correct information to show that you are not hiding anything. 
To ensure transparency and not cause confusion right from receipt of your email, use a clear subject line. The subject line should reflect the content of your message. Also, put the name of your company in the "from" field.
Classify email as an advertisement 
The law requires that you specify your intent as the sender of emails for commercial purposes. In the case of businesses, the intention is to sell, and therefore your goal for sending emails is for advertising.
It does not mean that you need to categorically state that this is an advertisement email you are sending. It only requires showing that you do not deceive your recipients. Right from the start, there should not be any hints of deceit.
Include genuine name, place, address 
Your message must include your physical postal address. Include one of the following: 
Street address
Post office box registered with US Postal Service
Private mailbox
Offer opt-out feature 
Email recipients should have an option to opt out if they wish to do so. Also, you need to provide a feature with which they can opt out. Craft an opt-out mechanism that is easy for recipients to read, follow, and understand. 
Your opt-out mechanism must allow recipients to process requests to opt-out. Allow them to opt-out anytime for at least one month after your message reaches their inbox. 
From your end, you must grant a request to opt-out within ten business days. 
Email sending limits by service providers 
Email service providers have different sending limits. See below.  
Gmail 
Gmail is a free service, but Google also has paid services (G Mass and G Suite). Free accounts have a daily limit of 500 messages. For recipients, the maximum is 10,000 recipients per day (not applicable to free service). Tallying is based on the number of emails a recipient receives. For five emails sent to the addresses, the recipient tally is 50 recipients.
On a per-hour basis, Gmail sets the limit to 20 outgoing emails. Google will suspend your account for 1 to 24 hours should you exceed the limit. 
G Suite 
For the G Suite version of Gmail, the daily sending limit is 2000. The allowable recipient total is 10,000. Out of the maximum recipients allowed, you can only send emails to 3,000 unique recipients per day. 
On a per-message basis, you can only send up to 2,000 addresses per day. After reaching any of these limits, a user cannot send new messages within 24 hours. 
Outlook 
Outlook also has free and paid plans. The free version allows 300 messages per rolling 24 hours, while the paid plans allow 10,000 messages. 
Free Outlook accounts can send 30 messages per minute, whether or not the user is sending to unique recipients. On a per-message basis, paid accounts can send to 100-500 recipients. 
BlueHost 
BlueHost does not impose a daily limit, but it has per-hour limits. For $7.99 a month, users can send up to 150 emails per hour, and they can increase this limit on demand. They also have a frequency limit of 70 emails per 30 minutes. 
You must provide a valid reason if you request an increase of your hourly limit from their support team. 
Yahoo 
For Yahoo, their free service is Yahoo Mail, and their paid version is called Yahoo Mail Plus. Yahoo Mail's sending restriction is 100 emails or recipients per hour. There are also MB restrictions for messages and attachments among most providers, and for Yahoo, it is set at 10 MB per message. 
For Yahoo Mail Plus: 
20 MB per message
500 emails per day
100 recipients per day
Host Gator
Limitations for Host Gator are: 
500 emails/hr
Frequency: 115 emails/min
Note that with Host Gator, you can use third-party SMTP if you need to send more than 500 emails. 
You cannot continue sending emails after you have reached Host Gator's per-hour limit. You can send emails again only after one hour. 
Conclusion 
In using email hosting services, there are rules and regulations to follow. Also, email service providers have sending limits that you have to know. 
You need to know many things, including the law in place. The law is for the protection of both marketers and the target audience. 
Above all, make sure that you make and send quality content every time. You do not want to send messages of no value to your recipients. They will mark your message spam, which lowers your sender reputation. 
One last piece of advice: Always be on the safe side.