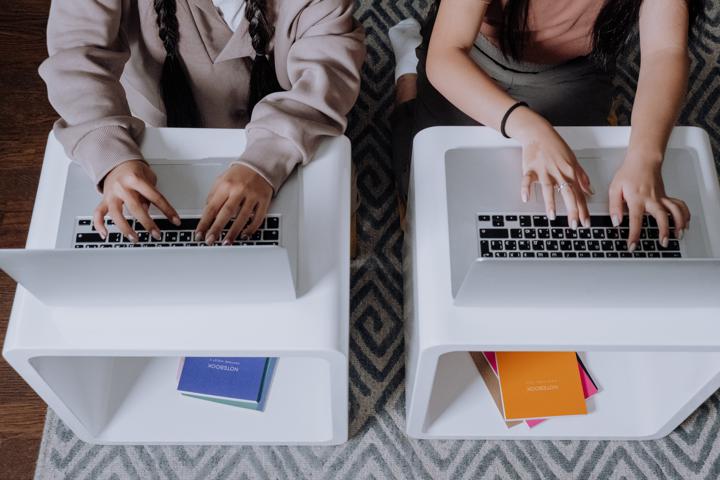 Marketers nowadays have so many options when it comes to finding leads and engaging with them in meaningful ways. From using Instagram influencers and live chatbots to creating YouTube Ads and thought leadership webinars, exploring new marketing channels has become a crucial part of the overall business development efforts of any business. 
That said, email marketing still leads the way in generating profits with an average ROI of $38 for every $1 spent. One of the reasons they're so effective is because of the amount of time workers spend in their inboxes. McKinsey has found that workers spend, on average, 28% of their working time reading or responding to emails. That's a staggering third of their work time spent on correspondence! No wonder it works so well for marketers. 
Another reason emails work so well is because of the very nature of how emails work. Emails are tailored messages that reach people in their secure, private space which inherently makes them more trustworthy and interesting for recipients. But in order to reap the benefits from email marketing, you'd need more than well-crafted emails. You also need to focus on your email deliverability to ensure you have sound emailing infrastructure that gets emails in people's inboxes.
In this guide, we're sharing five strategies to improve your email deliverability:
Buy an emails-only domain
Authenticate your domain
Establish good domain reputation
Use a double opt-in for new subscribers
Send emails in batches
Why does email deliverability matter?
Not only will this help you protect your domain's reputation, but it will also have a direct impact on the success of your email marketing efforts and how well people respond to them. Email deliverability often comes as an afterthought when a marketer notices that a lot of their emails are bouncing or ending up in spam. This can potentially cost a business thousands in lost revenue they could have generated had their emails been properly sent. 
Running an email deliverability test will ensure that your domain and IP address are primed for sending large volumes of emails without any negative repercussions on your domain. 
1. Buy an emails-only domain
The prudent first step in setting up a cold email campaign is to set up a separate burner domain that you'd use only for email marketing. This will protect your actual domain in case people flag your emails as spam and your domain reputation suffers as a result.
Another benefit of an emails-only domain is the compounding positive effect it can have on all future email campaigns you send. If you're consistently sending high-quality, well-received emails, this will build your domain reputation and allow you to send even higher email volumes in the future without any risk of being flagged as spam. A separate domain will also enable you to perform domain-specific monitoring of your IP reputation and take action if and when needed. 
2. Authenticate your domain
Another important step in performing an email deliverability test is to authenticate your domain. This is especially important if you're a new business and your domain doesn't have any history yet. Authenticating your domain and linking it to your IP address will show the internet service provider (ISP) on the recipient's end that your email is legitimate and that it can be trusted. 
Here, you need to consider setting up a Sender Policy Framework, which would allow the server to cross-check your domain against the associated IP address and verify it's genuine. You also need to look at your DomainKeys IdentifiedMail (DKIM), which proves that the emails have genuinely been sent by you and not stolen or misused by someone else.
3. Establish good domain reputation
Domain reputation is absolutely crucial for the success of your business, let alone your email campaigns. In order to build up your domain reputation you need to send emails that have high engagement ratios in the form of clicks and responses. 
In this sense, it's best to start small. Rather than sending 1,000 cold emails that will probably never be clicked or read, send out a batch of a few emails to people you know will respond. This will build up your domain reputation and allow you to send more emails later on. 
Before sending out that first email, double check that the addresses you have are valid. Bounced emails don't reflect well on you as a sender and if you have a hundred emails bounce at once your reputation might suffer. There are several email finding tools out there that can help you verify the validity of the email addresses you want to use.
4. Use a double opt-in for new subscribers
This one can easily be missed, but it can make a massive difference in how your domain is perceived by ISPs. 
A single opt-in means that a user only needs to select a checkbox if they want to subscribe to your emails and they're good to go. However, this can often lead to high spam reports, which can hurt your reputation. 
Instead, a better strategy is to use a double opt-in subscription method where the user needs to subscribe and also verify their email address in order to be fully in. This will protect your business from building lists with idle or non-existent email addresses, which can hurt your reputation as a sender.
5. Send emails in batches
ISPs are smart these days and have many ways to protect recipients from spammy content. One way you can make sure your email reaches your target audience is to use email throttling, which essentially limits the number of outgoing emails at any given time. Email throttling is particularly important if you're still working on your sender reputation as it prevents the ISP from blocking your emails because of exceeded volumes. 
Another good practice to observe here is to maintain a regular sending schedule. ISPs don't like randomized and unpredictable sending spikes, so sending small batches of emails at regular time intervals can be the difference between bounced emails and emails sent to people's inboxes.
Use email deliverability tests to improve your marketing 
Emails work better than most other marketing tools you have in your arsenal to generate and engage your leads. But to get those leads, you need to put in the work upfront to ensure your emailing infrastructure is sound and secure will do wonders for your domain reputation and, ultimately, your bottom line.