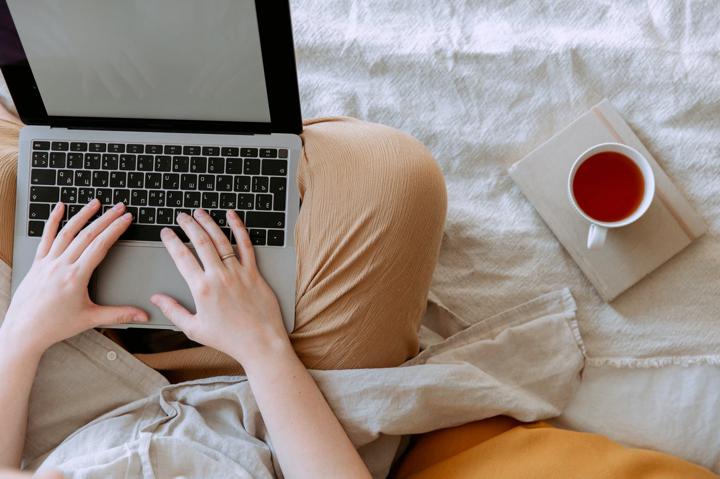 There are so many channels you can use to get your business in front of prospects. The most important thing? Making sure you're making the most of it whenever you have their attention.
That's why copywriting is key. You need to get your message across efficiently, and you need to leave a lasting impression. Here are our best copywriting tips to make all your sales and marketing channels work harder for you.
1. Don't reinvent the wheel
Copywriting is both an art and a science—it blends creativity with proven methods. Effective copy follows a specific sequence and includes key elements that pull the right psychological triggers to elicit actions from the readers. 
There are many tried-and-true copywriting formulas. They include common elements such as the readers' challenges, their desired results, the promise of your offering, the benefits of the solution, proof that it works, and a proposal to elicit action. Get started using these to maximize impact without maximizing effort.
2. Write attention-grabbing headline
Whether you're creating a landing page or writing a cold email, the headline or subject line needs to entice the audience to keep reading. Don't be too clever or obscure—the headline should address the audience's burning challenges or desired outcomes.
Including specific numbers and asking questions helps pique curiosity. When you write an email, consider how the subject line would appear on different devices so that the critical part of the message doesn't get truncated.
3. Choose power words
The words on your page need to cut through the clutter and keep your readers engaged by rousing emotions, provoking excitement, and inspiring actions. Ditch cliché phrases that everyone is parroting and choose powerful words to communicate your message.
Using the right words is particularly important when you write ad copy, landing page, even cold emails, which need to be succinct and pack a punch to engage the recipients right away. Your word choice should also help you connect with the readers and build instant rapport.
4. Eliminate filler and fluff
In today's noisy digital world where people don't have long attention spans, you need to say more with less. Long copy that doesn't progress at a good cadence will fail to engage the audience. Not to mention that people are more likely to click away when you greet them with a wall of text!
Cut out filler words that don't contribute to driving conversions. Get to the point as soon as possible. Be direct about the actions your readers should take and what they can expect.
Bottom line: People enjoy long-form content for the substance, not the word count.
5. Format for readability
Your copy is only effective if the audience reads it. That means paying attention to your formatting, whether it's a strict word count for an ad or taking advantage of all the space possible on your website.
Make sure that any website visitor can easily follow the page and compelled to scroll down. You should format your copy to increase the readability of the page or email by breaking up the information so they're scannable and digestible.
Keep your paragraphs short and include ample white spaces between them. Use header tags to highlight key points and make your content scannable. Also, bullets and numbered lists can make the content more inviting and actionable.
6. Use the right tools
There are more tools than ever to help you write better content. Besides the good old red squiggly lines on Microsoft Word or Google Docs that catch spelling mistakes, you can use different apps to help you improve word choice, clarity, style, and more.
For example, the free Hemingway App can help you simplify your language while Grammarly can detect the tone of your writing and help you make your content more engaging. 
Improve your copy with these tips
These are six essential copywriting tips that can make your marketing or outreach more effective. And while you're writing, don't forget the foundation: your audience. Writing effective copy starts from a clear understanding of who you're addressing and how to connect with them so they'll engage with your content and take action.