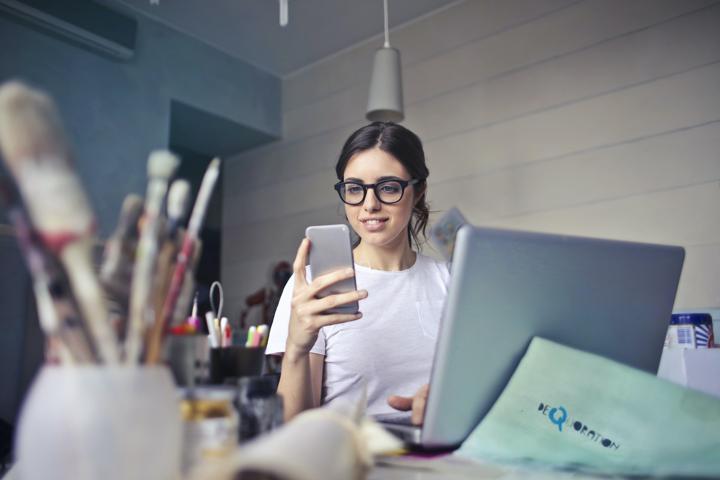 Dealing with terrible client relationships is never fun for any digital marketing agency. It's not only a grind for the account lead or project manager, but it can also dampen the team's morale and impact productivity.
The entire foundation of any service-based business lies based on efficient client communications. Through communication, a business can reinforce transparency, empathy, flexibility, and convey its message of value proposition in the best possible way. Hence, here are some of the highly effective client communication tips listed, to help your way out.
How client communication improves your relationship with clients?
The good news is that many unpleasant situations can be mitigated or defused by a well-designed client communication strategy. Here are seven client communication tips to make life easier for everyone.
1. Set expectations
At the start of each client engagement, you should set some standards regarding client communication channels and response time. For instance, the client should know if your typical response time is one working day for email and voicemail. 
Outline what should be communicated via phone, email, Slack, or a project management tool, like Basecamp. You may also establish an emergency channel (e.g., text) through which a client can get a response right away.
2. Choose a single point of contact
The client should have one point person to handle all the communications with your agency—for example, by consolidating and resolving all the feedback from the internal team before sharing it with your project manager.
Choosing a single point of contact goes both ways, too. If you have multiple stakeholders from the client-side talking to different people in your team, chaos and miscommunications are bound to happen. So set one point person on your team, and make them set one point person on theirs.
3. Use collaboration tools
Choose the right collaboration platform to manage client communications, file sharing, and deliverables. You may use a project management system (e.g., Asana or Basecamp) that allows your team to send email notifications and post creatives for review. You may use a different solution to share large files or serve as a repository to which a client can upload the latest brand assets, so your team can access them at all times.
4. Focus on demonstrating value
Sometimes clients may not understand the time and effort your team has put into a project. You should share progress and metrics to show the value you're delivering every step of the way. For example, instead of just posting a landing page mockup for review, add an explanation of how the design elements are helping your client achieve their business objectives.
5. Standardize information gathering
Digital marketing has many moving parts. It's important to capture all client input before a project starts. Create checklists and templates to streamline information gathering and ensure that your team has the right information to meet a client's expectations. 
The process also ensures that everyone is on the same page to avoid "he says she says" situations down the road.
6. Educate clients about your process
While a website loads in seconds, making changes to the codes could take days. But many people may think updating a website is just a matter of a few clicks! 
To avoid unnecessary frustrations, educate your clients about the effort required to perform specific tasks. Also, take the opportunity to communicate the fee involved so you can avoid disputes down the road. This leads nicely into our final point.
7. Practice transparency and empathy
At the end of the day, we're all human. Be genuine in your client communication. Be thoughtful by stepping into your client's shoes. Be helpful by devising solutions on their behalf. Be transparent to foster the trust you need to build a positive and long-term relationship. This will form the foundation you need to constructively navigate through challenging situations in the future.
8. Be polite
Whatever the situation is, being mannerly always helps sort the differences. This is an important client communication attribute and requires using "please" and "thank you" appropriately. It is one of those powerful traits that can spell its magic even when the clients are far from being polite to you. If they are rude, keep displaying your perfect demeanour because that is going to strike an impact. This is going to be the impression you are leaving behind.
9. Ask questions and show interest
Your clients will not move back from asking questions to you and so should you. Asking multiple yet relevant questions is among the client communication best practices and help avoid miscommunications. Putting forward your questions will also reveal how deeply you are interested in them and genuinely want to know more. This will also indicate that you are caring for them.
10. Adding personal touches
This is the best way to make your client feel special and comfortable with you. In such cases, try to avoid using predictable and common communication templates. To strengthen communication and build long-lasting relationships, personalize the entire communication that you are drafting. You can do this better by asking them more about their interests and what is new in their life. Besides these, try incorporating handwritten notes to multiply the effect of personalization.  
Tools for effective client communication
There might occur certain human errors even if you are trying your best to showcase your effective communication skills. To prevent that from happening, you can use client communication tools to build relationships easily. With a variety of tools available on the internet, you need to choose the best depending on the type and size of your business and clients. Here are some of the best ones listed:
1. Helpdesk Software
It is very common for businesses to start with small and shared email inboxes. But when the number of incoming emails starts rising, it is better to keep helpdesk software. This software keeps a count of the queries that are opened and closed and helps you keep a track of all your emails. 
2. Website Chat Software
This is the central mode of operation in any website and plays an integral role in developing good and effective communication with the visitors. A friendly chat bubble in the corner of the screen is a viable option than speaking to an agent over the phone. Thereafter, formal engagement can be established and maintained.
3. Email-based CRM Software
The CRM software can help you thoroughly with messaging-based solutions too. With a great focus on sales, the tool also helps you track your pipeline opportunities and close them ideally. By using this software, any follow-up can be put on a reminder and communications can be initiated thereon with sure shot results.
Use these tried-and-true client communication tips
That was a lot, so let's have a quick recap:
Set expectations
Choose a single point of contact
Use collaboration tools
Focus on demonstrating value
Standardize information gathering
Educate clients about your process
Practice transparency and empathy
Be polite
Ask questions and show interest
Adding personal touches
Now, use these tips to improve your client communication and keep growing your agency business!