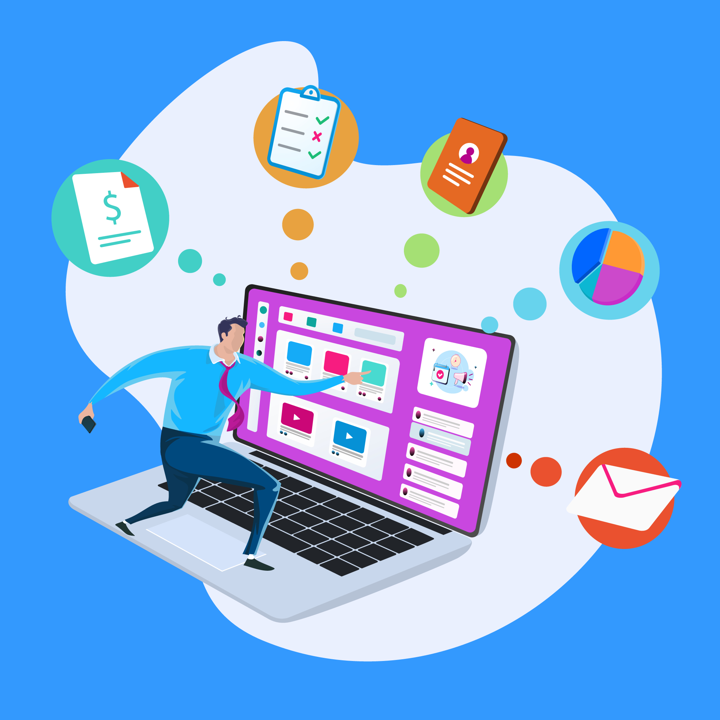 Sales and marketing are critical aspects of successful companies. Thus, your sales reps need a tool or platform where they can complete the sales process and close more deals.
Remember, the sales cycle is also about building relationships. So, make sure your sales team has the right skills and tools. With these tools, they can improve customer engagement.
The solution? Invest in sales technology and sales enablement techniques. An example of technology is a sales engagement platform that can integrate with a CRM. Before we enumerate the advantages of this platform, let's define sales engagement first.
What is Sales Engagement?
Sales engagement is an efficient way of dealing with the challenges and pain points that sales teams face regularly. It is the interaction of your sales team members and the prospects daily. The aim is to help each sales rep find the right solutions to save time.
In short, sales engagement converts your prospects into paying customers by effectively streamlining the sales cycle from account-based prospecting to communicating through emails and social media.
This is where an engagement platform becomes an efficient partner of your salesforce. Essentially, these platforms help sales teams by understanding real-time data across multiple communication channels.
By using such automation software services, the teams can better understand the needs and preferences of the buyers, thus, providing the most ideal support. This is how sales automation provides the best value to both the organization and its customers.
As a result, your reps become better sellers of your products or services.
Why Do You Need a Sales Engagement Platform?
Sales engagement tools and platforms are designed to enhance your existing workflows through automation. Here are the top reasons you should invest in this platform:
Better Communication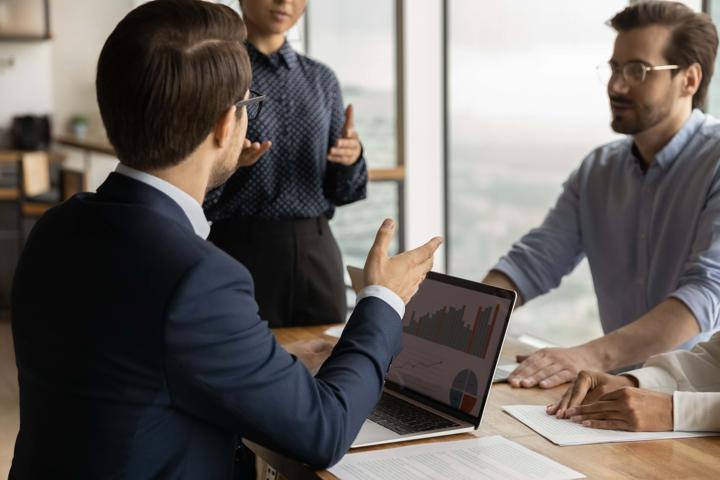 A sales engagement platform helps streamline the communication of your sales team to your customers across every field. This tool can integrate different sales tools such as your voice, email inbox, content management systems, social media accounts, everything clubbed in a single place.
Now, you can connect with your prospects through various channels. The necessary information is also accessible under one platform. With quick email automation and customization, you can reach your prospects in one go.
Efficient Process
Using a sales engagement tool can hasten the process while you keep track of your sales team's activities in one place. You can view complicated spreadsheets, hard drives, and multiple email accounts in a user-friendly format.
Non-selling tasks required to fork data are now in one place. These tasks may include logging in, program toggling, work tracking, and chasing the lost data.
This sales engagement platform's built-in intelligence and advanced features help you focus your efforts on effective selling. These will definitely help you buy more time to follow up with your leads, arrange more meetings, shorten your sales cycle, and remain happy at work.
Sell Smarter and Faster
A big part of this automation is to help you with sales intelligence. With everything automatic and in sync, you don't have to worry about your sales getting delayed.
Working with the right platform helps you track and monitor every phone call, email, and prospect follow-up. It provides you with the benefits of making informed decisions about the further steps that you need to take.
You also get to know about the appropriate sales process you can use for your prospects. The status of your products and buyers is also viewable giving you essential insights on how to proceed.
The platform also helps you gain detailed knowledge about your industry and operations. So if you are wondering how to sell a product, an integrated sales engagement platform is your answer.
Additional Benefits of Sales Engagement Platforms
Increased Productivity
Real-time engagement platform offers an immensely updated and strong A/B testing data backup. As a result, you enjoy the right email scheduling in one-to-one and one-to-many email variants.
You can increase customer engagement by sending the right email to the right people at the right time. The messages are customized using your brand communication through these sales engagement platforms.
Personalized Prospect Engagement
Various phone and messaging services are another integration in the sales engagement platform. These services provide your sales teams with click-to-call or live agent power dialer options.
The technology also enables you to launch outreach campaigns with voicemail drop templates and custom email templates. These templates can help you save time in creating prospecting campaigns.
These smaller yet highly thoughtful services ensure the proper implementation of email automation. Sales prospects and customers are getting the right kind of attention they deserve.
With multiple personalizations, automated and intelligent setups, a sales engagement platform helps in driving better engagement.
Lead Generation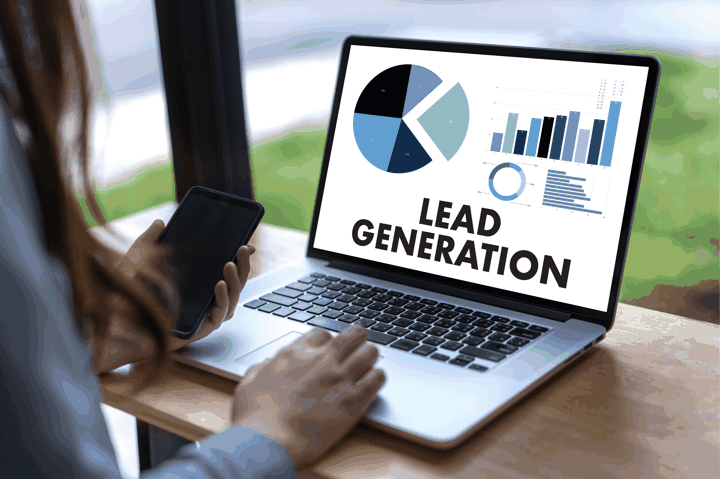 These sales engagement platforms provide the right lead generation content round the clock. These help the sales reps to provide value-added efforts at the right place.
An engagement platform also provides the best-suited information to their prospects as and when required, without wasting any time. Combined with automated emails, you can increase the conversion rate of sales and lead generation strategy.
Better Customer Lifecycle Support
In an engagement platform, sales prospecting is aligned with the needs of the sales teams. With this, the reps access a single interface to communicate seamlessly.
You don't need to open other data platforms because the data are synced in one place. As a result, you shorten the customer support cycle.
Improved Outcomes in Revenue and Sales
The software sales reps also get a hands-on follow-up procedure based on various accounts and customer personas. This helps improve conversations with prospects and increase the qualification ratio.
The detailed reporting of the sales engagement platform helps in a better understanding of the business as the reps step closer to successfully closing deals.
Integrated Platform
The native integration of the prospecting and sales engagement platforms creates an improved experience for your sales teams. Aside from this, CRM is also possible incorporation in the engagement platform.
This platform should help you with various sales tasks. These tasks include implementing a business marketing and sales strategy, track customer engagement through phone calls, direct mail, content management systems, and emails, and the management of critical sales tasks.
How Do You Pick the Right Sales Engagement Platform?
A sales engagement platform is a big investment, and the entire success of the salesforce depends on your choice. Thus, thorough researching and weighing the pros and cons are important. 
With multiple sales engagement tools available in the market, it might be tougher for you to settle for the best. To lessen your worries, we listed three important aspects you should look for in a tool.
These would help you decide which platform to purchase and improve your sales outreach and marketing remarkably.
Email Persistent Platforms With a Shield Against Spams
Companies should safeguard their emails when opting for these platforms. Many sales automation tools fail to create a free-of-all-spam environment.
As a result, a breach of security takes place. Hence, use these few features to choose for a sales engagement platform:
Single accounts shouldn't encounter email flooding to avoid getting blacklisted.
Sequence exclusivity is another important thing to look out for.
Intervals of emails sent are another critical factor.
High-speed Platforms With Immense Responsiveness
In using a sales engagement platform, you do not want to delay your time frames of action while you are prospecting. You need to test a few before settling with the best.
Each platform gives a specific response time over a week. You can proceed in using the best and appropriate ones.
In short, the sales engagement platform can predict the response time of prospects. However, your sales teams' reps should know how to use these data from the platform too.
Updated In-built Repository
Sometimes, a sales engagement platform often misses out on updating itself. Thus, you should focus on regular updates. This process should be done with a click of a button to sync important information such as the best sales forecast for your team.
The updates must be prompt and uniform over every aspect of the platform. This is known as conflict resolution.
It means that the sales engagement platform should have the best syncing abilities. This feature lessens the overriding capacity of the system.
Besides these key features, your sales engagement platform should also be capable of:
Maximizing your deliverability
Supporting your sales strategies well
Works as per your organization's needs with maximum effectiveness
Conclusion
Sales engagement platforms bring many advantages to the team's reps who know how to use these capacities. These platforms can perform almost all sales functions.
These platforms provide easy customization tools according to usage. Now, sales teams around the world are closing deals and increasing leads by automating their customer engagements.
Newer and better technologies come out every day. More accurate applications of these engagement platforms will appear in the near future.
Thus, it's time to re-evaluate your sales and reconsider the switch to a sales engagement platform. You can transform your sales teams to generate better customer leads and results. At the same time, harness the power of different salesforce channels and tools.