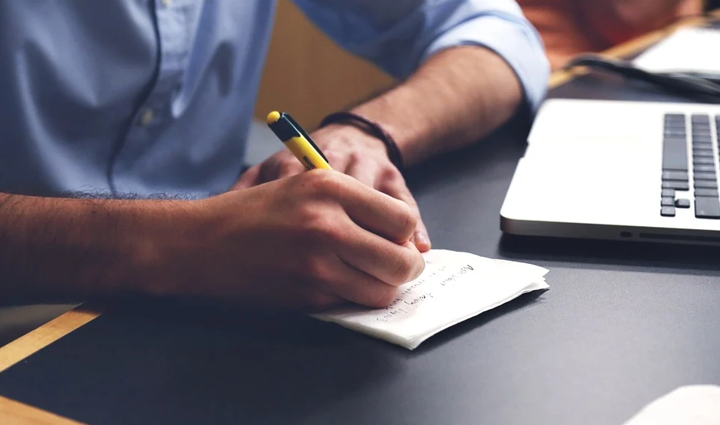 Sales are all about interaction and engagement. And, having meaningful conversions with the prospects matters the most. This is because their buyer journeys depend entirely upon the interaction they have with the sales departments. Sales engagement also boosts conversions by 23% loyalty and builds the crux of your customer base. Moreover, using the right SEPs can enhance these conversions by 20% and lead to a 2x increase in scheduling meetings. Also, these platforms can reduce the business involvement in administration management by 90%, which means improved productivity and more sales. 
What is sales engagement?
Sales engagement is the entire set of interaction and value exchanges that happen to take place between buyers and sales reps. This interaction occurs throughout the buyer's buying journey and takes place to help them throughout the cycle. With this, businesses also build and maintain a powerful relationship with their buyers and help them to become loyal to the company.
These engagements can take place through several channels, including emails, phones, video conferences, and social media. The incorporation of the best sales engagement software can help automate the process efficiently. These platforms would give the sales teams the ability to manage the interactions and boost conversions. Prospects and customers communication is also made effective.
Top Sales Engagement Platforms
Let's dive into the most powerful and top sales engagement platforms that every sales team must consider right away: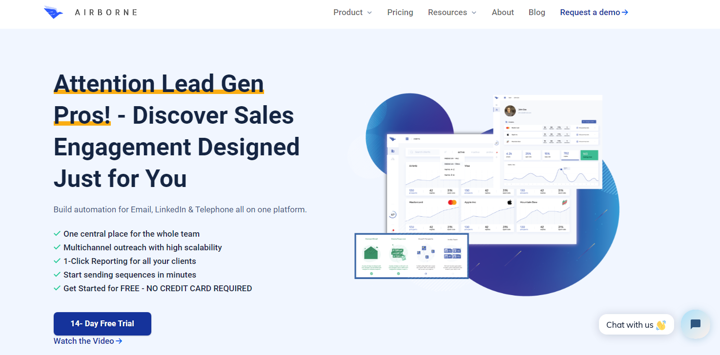 Airborne has always been the top preference of businesses because of its robust features. Companies can manage all their clients through this single platform easily.
Email campaigns can be automated and personalized to gain maximum reach.
The daily sales tasks and reports can be made on the dashboard.
The platform improves email deliverability and reduces bounce rates. Hence, emails are sure to land in the inboxes.
The email templates and sequences can be personalized as per the business requirements.
The built-in reminders and automated alerts improve the sales cycles.
Omni-channel experience and multi-channel communication increase conversions.
2. Reply.io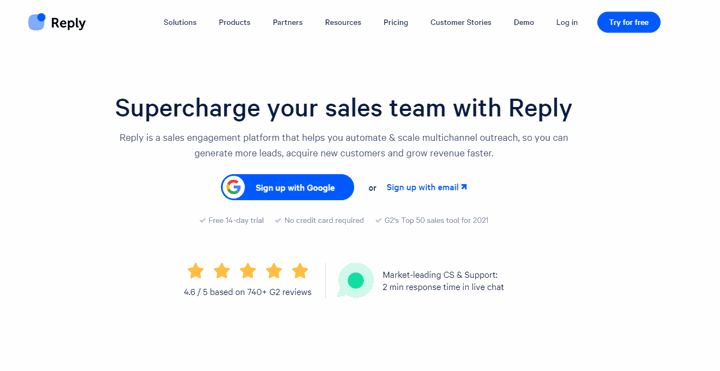 This sales outreach software mainly revolves around the discovery and automation of sales engagement. There are various reasons why businesses prefer using this sales engagement software:
Agencies can search unlimited emails through LinkedIn.
The platform offers verified leads and easy sales engagement.
Sales reps can create team to-do lists based on the sales targets.
Every email, call, and message can be reminded through notifications and alerts.
Voice call is available directly through the platform.
A 14-day free trial available and paid packages start from $70 a month.
Discover how Airborne's features compare against Reply.io and why Airborne is the best Reply Alternative
3. HubSpot Sales Hub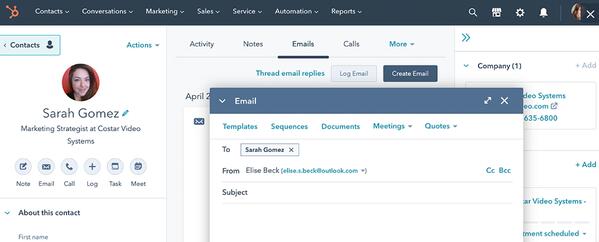 It is a very powerful and popular sales engagement platform with best-in-class sales analytics. This is a perfect tool built for any sales team, irrespective of how large they are. The platform can scale and grow as the sales team does.
This sales engagement tool reduces friction and smoothens conversions.
The platform comes equipped with configure-price-quote (CPQ) tools.
It automates sales and manages the workflow.
The success and the performance of the team are visible analytically, which helps improve the team's productivity as a whole.
The multi-channel approach improves the customer experience.
The outreach can be personalized and streamlined with account-based engagement.
Discover how Airborne's features compare against Hubspot Sales and why Airborne is the best Hubspot Sales Alternative
4. Mailshake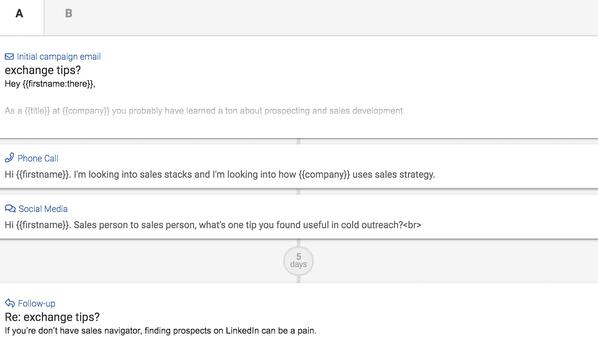 Mailshake is a highly efficient sales engagement tool and automation platform offering significant benefits in cold email outreach.
Personalized emails can be quickly sent at scales.
Elaborate prospect engagement is possible through phone, social media, and video conferences through the platform dashboard.
Easily create automated follow-up email campaigns.
The platform has several native and outsourced integrations like HubSpot to connect CRM, contact database, and email marketing tools.
Live campaign management is possible for campaigns that have already begun.
Access to a wide range of cold email templates designed to start conversations immediately.
Discover how Airborne's features compare against Mailshake and why Airborne is the best Mailshake Alternative
5. Hippo Video

This sales outreach platform masters video personalization and distribution. Many big and small agencies use it for these certain benefits:
Businesses can create and ensure great video workflow through this sales engagement platform.
Possibility of tailored video creation that helps through account-based selling strategies.
The videos are made in a way that forms educational support for product knowledge.
The platform integration with HubSpot sales allows easy sending of emails to prospects.
The easy facility of importing and exporting data on the dashboard.
Customizable branding is possible.
Robust support on content management.
6. Clearbit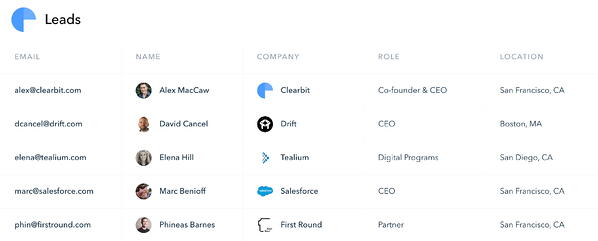 This platform is best suited for both sales and marketing teams. It is because it entirely focuses on the B2B lead enrichment strategies and their qualification. It also supports the teams in helping them score the conversions.
Identify qualified prospects with ease.
Enablement of finding more sources to gain qualified leads.
The teams are let known of the right time to approach the prospects.
Every sales movement is initiated with tool-based notifications and alerts.
The tool also informs the clients about the time when the targets visit the business websites.
This tool integrates with CRM platforms and updates the contact details to make the campaigns easier.
Discover how Airborne's features compare against Clearbit and why Airborne is the best Clearbit Alternative
7. Klenty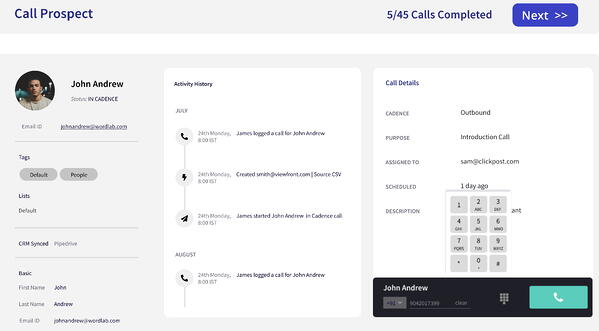 Klenty is a customer engagement platform that smoothens outreach campaigns for businesses.
This engagement tool ensures the right personalization of the emails and automates the entire follow up process.
Setting reminders to sending emails, everything is easy and streamlined.
Enlist the most favorable time to send emails and messages to the prospects.
Improves the email bounce rates and prevents them from landing in spam boxes.
Access to data-based selling strategy with data and insights, team reports, and KPAs metrics.
It lets you sync all emails and calls with the platform.
Easy CRM integration.
Discover how Airborne's features compare against Klenty and why Airborne is the best Klenty Alternative
8. PipelineDeals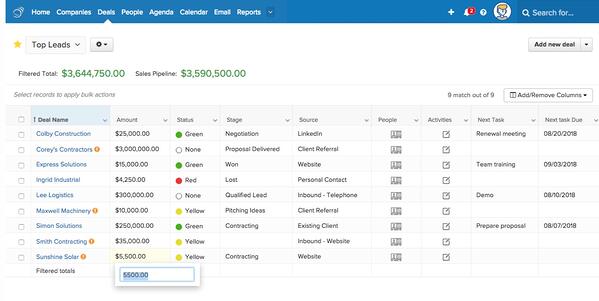 This is one of the best sales engagement platforms that can single-handedly manage sales productivity and customer engagement for SMBs.
Management and improvement of the sales pipelines centrally.
Customization of the pipeline for easy access to leads and conversions.
Allows building a daily agenda that forms the basis of the day-to-day activities of the sales teams.
The follow-up communication schedule can be set easily.
Curating and sending emails have been streamlined.
Easy segmentation of the customer base.
Mobile-friendly to help the remote teams function efficiently.
The entire information set is available centrally in the database, to be accessed by the whole business.
Discover how Airborne's features compare against PipelineDeals and why Airborne is the best PipelineDeals Alternative
9. Outreach
This is a very popular and one of the best sales engagement software to be used by businesses of any kind. The reasons behind its popularity are many:
It is a very user-friendly platform that does not require much training.
The platform boasts of key features like auto-dialing, call recording, lead scoring, data management, and many others.
Offers easy CRM integrations with platforms like Salesforce, Google Calendar, Gmail, and others.
Complete automation of sales processes on the platform.
Discover how Airborne's features compare against Outreach and why Airborne is the best Outreach Alternative
10. SalesLoft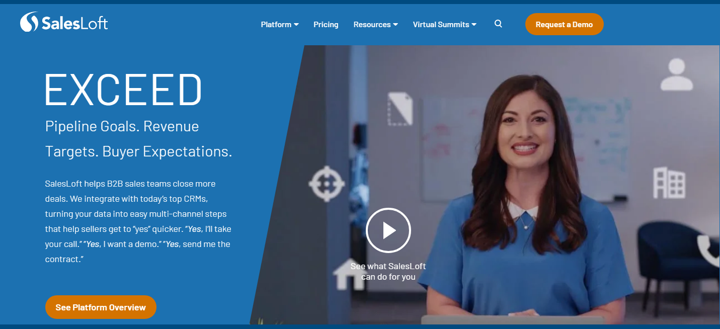 SalesLoft is one of the best outreach sales platforms known for generating resourceful revenues for the sales teams.
Ensure smooth communication with the prospects with its multi-channel approach.
Improved navigation through the sales process and the sales pipeline.
Automated and dynamic sales campaigns can be designed and implemented.
The dashboard provides all the performance metrics and the goals that are needed to be achieved.
Feature to provide a user demo is available.
Helps sales rep to pick the most effective sales step.
Its standardized call disposition feature understands the call's outcome and keeps the entire team informed about the proceedings.
Discover how Airborne's features compare against SalesLoft and why Airborne is the best SalesLoft Alternative
11. Yesware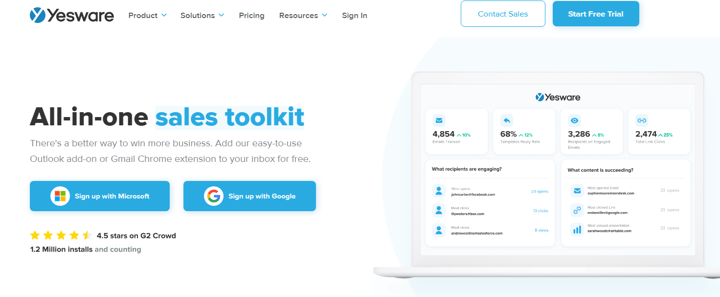 This engagement platform has changed the approach of the sales teams across the world. The platform has reduced the aggressive and pushy sales attitude. The tool allows reaching out to prospects carefully and thoughtfully.
The platform helps with the uniform multi-channel communicative approach.
The dashboard, as well as the campaigns, can be personalized as per the business's needs.
Team performance can be tracked, analyzed, and standardized to improve productivity.
Personal templates, click to call, role-based permissions, mail merge, centralized team billing features available.
 Discover how Airborne's features compare against Yesware and why Airborne is the best Yesware Alternative
12. Seismic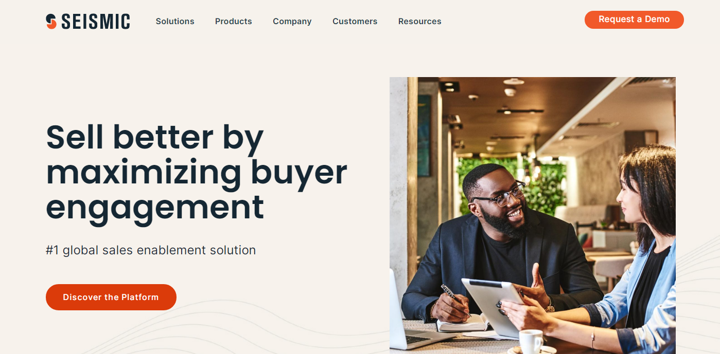 Businesses use Seismic because it has been one of those top sales engagement platforms that delivered promised results. It enables the sales deals to move faster, and the teams are equipped with the right resources to initiate the prospecting approach and sales cadence.
Businesses can share resources with the prospects to educate them about the offerings.
Engagement tracking is possible.
Unlocks greater opportunities for web conferencing and direct interaction.
Document creation and content management facilities available.
Automated data distribution and sales analytics across multiple segments are present.
Content intelligence feature helps you drive more sales.
Discover how Airborne's features compare against Seismic and why Airborne is the best Seismic Alternative
13. Groove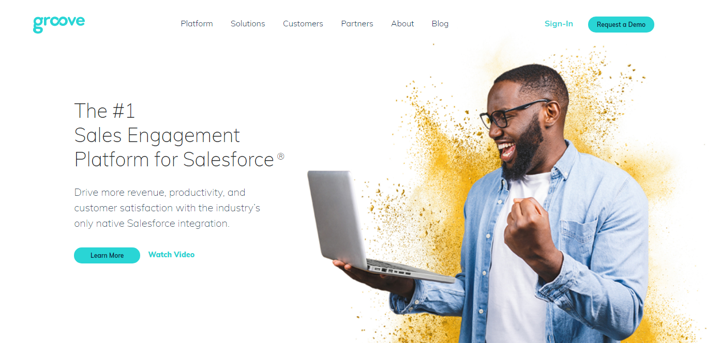 A robust sales engagement platform allows businesses to utilize striking automation features, streamlining workflow and ensuring top-class performance. 
Completely automated multi-channel operations save a comparable amount of time.
Sales teams can automate multiple operable steps like calling, emailing, or following up.
Segregation of the account lists into different workspaces helps the teams to work together on a real-time basis.
The best feature of this platform is the local presence dialing, with which the lead's area code can be automatically chosen. 
Great for improving your phone outreach program by combining the autodial feature.
Discover how Airborne's features compare against Groove and why Airborne is the best Groove Alternative
14. Highspot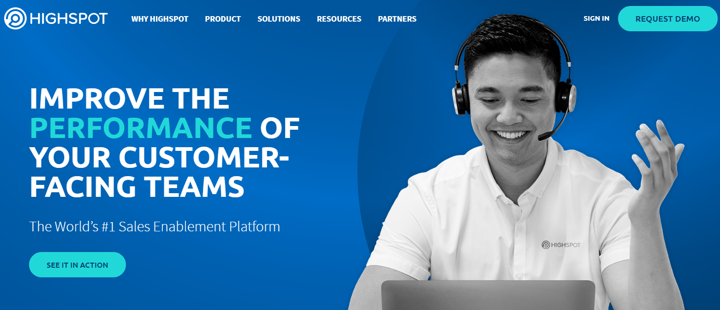 This is considered the most advanced SEP that aims to improve customer interactions and enhance the teams' performance facing the prospects.
The in-built tools help to increase prospect engagement through a multi-channel communicative approach.
The rep's ramp time is significantly improved.
The sales goals are much more achievable due to the personalization of the campaigns.
Impactful content creation and delivery help attract the prospects' attention.
Contextual guidance and customer engagement features help drive higher sales. 
Actionable analytics increases customer retention by many folds.
Discover how Airborne's features compare against Highspot and why Airborne is the best Highspot Alternative
15. VanillaSoft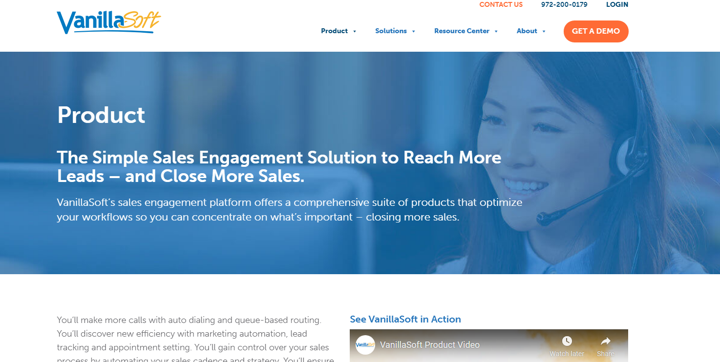 This platform comes with multiple options of automation that ultimately modifies the business's workflow and improves customer interactions.
The queue-based lead management feature aligns the leads in order of priority of calling them. This prevents the cases of lead overlapping and missing out on important prospects.
Email drip lead nurturing, inbound web lead capture, logical branch scripting, and lead scoring available. 
Contact routing possible based on open email triggers.
The add-on feature of auto-dialing allows integration and data sharing with other platforms.
Reasonably priced software.
The interface has a much simple visual appearance and the navigation is easy.
A 14-days free trial available with the paid packages starting from $80 a month.
Discover how Airborne's features compare against VanillaSoft and why Airborne is the best VanillaSoft Alternative
16. Apollo.io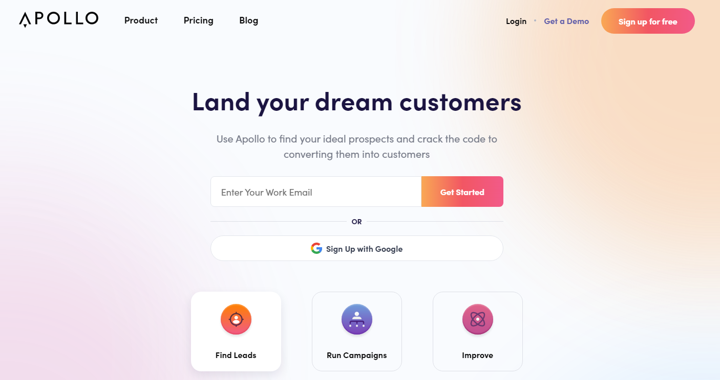 This customer engagement tool is built to perform based on data and numbers. With their AI recommendations, businesses can now find authentic leads through various social media channels.
Chrome extension helps businesses to scrape verified email addresses and phone numbers directly from LinkedIn.
Email and call campaigns can be designed using the platform, and direct meetings can be established.
Sequences, diallers, rules engine, and task manager manage efficient workflow.
Best-practice analytics and scoring engine from the intelligence module help to understand the insights.
The team performance can be tracked and measured regularly.
Discover how Airborne's features compare against Apollo.io and why Airborne is the best Apollo.io Alternative
17. DealHub.io
This is a slightly different customer engagement solution known for its advanced features.
Interactive pages can be personalized as per each buyer who needs to be contacted.
The sales teams can add relevant and interactive content and resources to the pages.
Based on these pages, the calls and actions are taken according to the lead stages in the sales pipeline.
The price quotes can also be customized through the platform.
Teams can generate documents and contracts as per the sales proceedings.
18. Adapt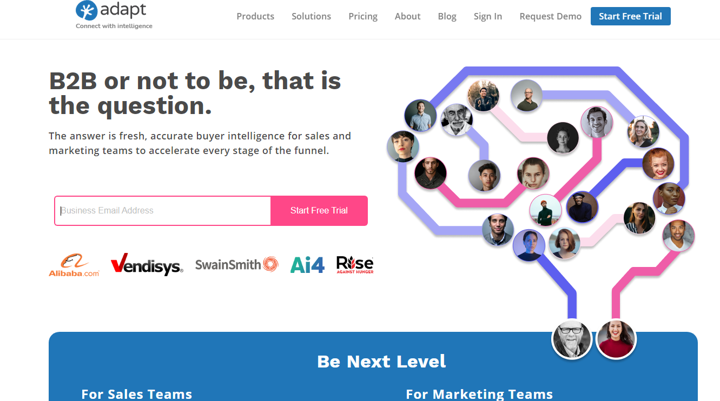 This is a highly preferred B2B contact and company database provider with whom the entire sales engagement process gets easy. Both enterprises, as well as individual users, trust this platform.
The platform can provide millions of business contacts that are very industry-specific, along with contact information and other professional details.
Offers web-inspired navigation.
Features like multi-device delivery, configurability, and plug-ins are present.
This also happens to be a unified sales accelerating platform with the provision of CRM and chrome integration.
With ready-to-use data in hand, prospecting and engaging are much faster and a lot more seamless on the platform.
19. Dooly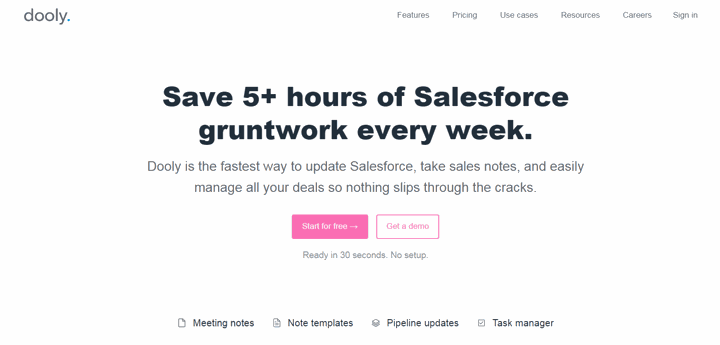 Dooly is a robust engagement platform for representatives to connect with their prospects. Many businesses have preferred this platform due to the following reasons:
This is the fastest way to update to Salesforce.
Users can take sales notes and manage the deals likewise.
The databases are integrated, and the communication is made faster and effective.
The meetings and follow-ups can be scheduled not to miss out on opportunities.
Automatic data entry saves the rep's time.
No prior set-up is needed and is ready to use within a minute.
Up to 5 free users are allowed on the platform per month.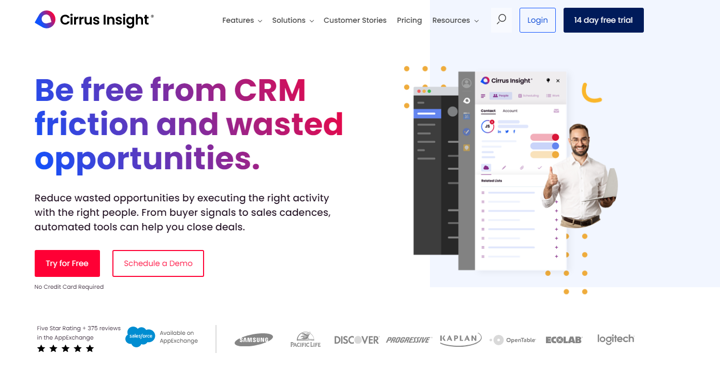 Cirrus Insight has been mainly designed and optimized for quick responses. It is this engagement platform's features that make it a top choice.
Majorly used to track the emails and attachments opens after they land in the recipient inboxes.
Users can create personalized email templates and build more effective campaigns.
Users can also send email drip campaigns and follow up reminders.
Meetings up to three more times can be scheduled with the prospects.
Offers seamless Salesforce integration.
Every meeting update is visible on the dashboard.
Emails and appointments can easily be synced to Salesforce.
Creating a prospect's buyer journey is also possible where the platform notifies about what next step to adopt.
Discover how Airborne's features compare against Cirrus Insight and why Airborne is the best Cirrus Insight Alternative
21. Mixmax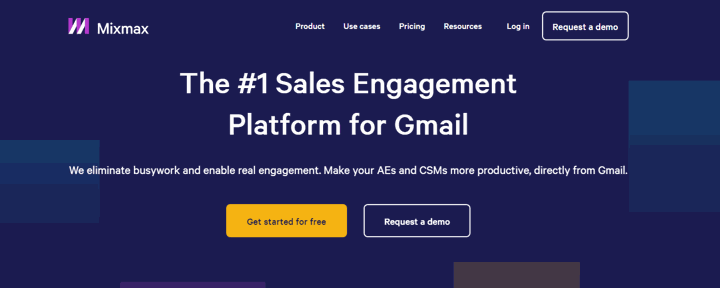 Mixmax has become a large host of sales engagement products and have served as the right SEP. The below features have made it a trending platform on the web:
Seamless integration of email tracking tools that deliver the best email leads that are highly authentic. 
Email campaigns are designed in a way where the email deliverability is scaled, and bounce rates are immensely lowered. There is no scope for emails landing in spam boxes.
Multi-channel communication integration enables smooth interaction with prospects.
Sales sequence automation feature that provides the right chronology of proceeding with the leads.
Email campaigns and the email contents can both be personalized as per the demands of the prospects.
Emails can be scheduled and sent for errorless follow up.
22. Autoklose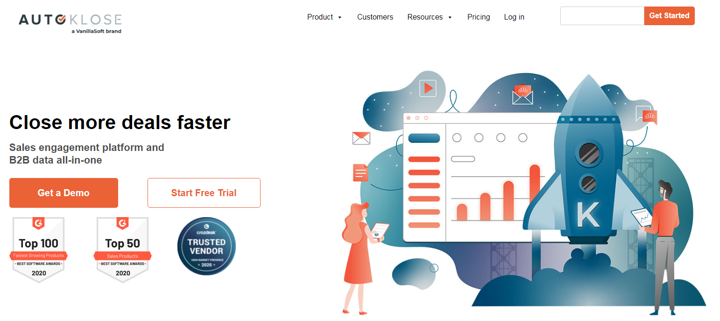 This is one of the top sales engagement platforms that master the SEP solutions. There are multiple reasons for the popularity of this platform, a few of which are listed below:
This is a combined package of sales email automation and performance tracking.
It comes with multiple pre-installed sequence templates that can smoothly manage email campaigns and optimize them.
Feature of contact verification and lead filtration proves how sales intelligent this platform is.
Audience targeting, campaign and content management, event-triggered action, and lead management are its top features.
It is a Cloud, SaaS, and web-based tool.
Any large or small marketing campaign can be easily edited, managed, and sent without any hassle.
The email schedules can be set at various intervals, and hence this is how the business domain is marked safe from spamming.
23. Prospect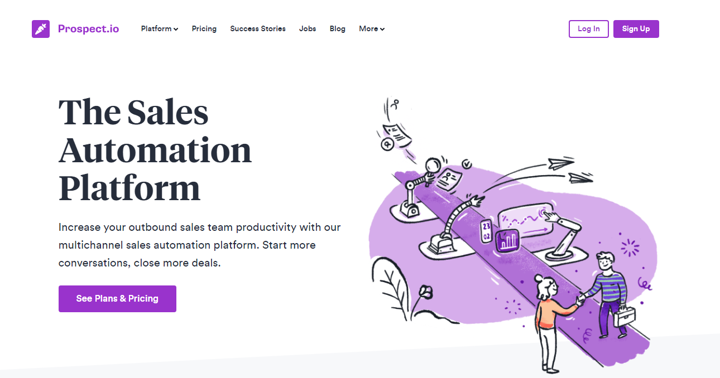 This is a tool that increases the effectiveness of the sales team's productivity. It comes with a 14-day free trial and boasts of the following features: 
Manages the contacts efficiently and constantly updates the lists to remove inactive and inauthentic contacts.
The sales pipeline is customizable, and the platform manages it on the team's behalf.
Data can be studied and synced.
The feature of automated data entry and profitability tracking is present.
Necessary data present for forecasting sales decisions.
Responsive and user-friendly mobile application available.
Discover how Airborne's features compare against Prospect and why Airborne is the best Prospect Alternative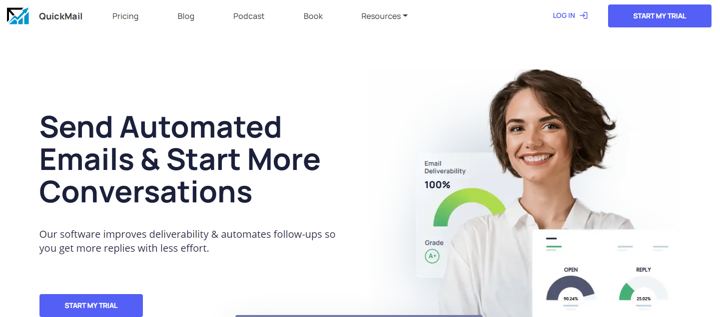 This sales lead management software looks forward to sending automated emails and drive better conversations and conversions. Businesses prefer using this platform because:
The email deliverability is highly improved, and the emails do not land in the spam folders.
The follow-up campaigns can be automated, which ensures that more replies would be coming in.
The bulk prospect details can be easily uploaded on the platform using CSV formats.
Contacts are checked on a real-time basis to understand their activeness and authentication.
Open and reply rate detection, duplicate prevention, and out-of-office detection features available.
Discover how Airborne's features compare against Quickmail and why Airborne is the best Quickmail Alternative
25. Revenue Grid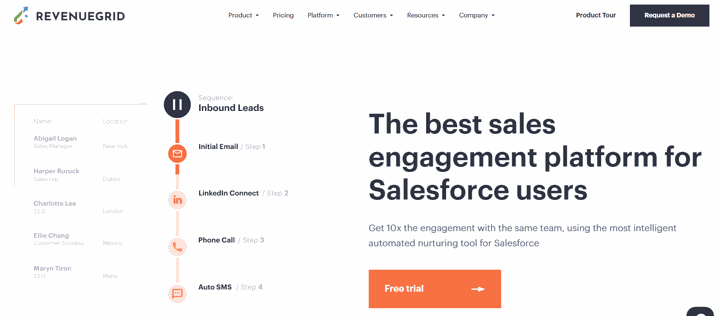 Revenue Grid has been a guided selling platform advising businesses on how to bring out the best results from their prospects.
It issues alerts about risky deals and prioritizes the ones that can give impactful sales.
Reduced human error and increases the sales velocity of the entire team.
The health of the deals can be checked, and accordingly, the next steps can be consulted.
Prospect-relationship intelligence can be measured with the platform and can be worked upon to improve it.
Outreach campaigns can be automated as well as customized.
CRM integration is available. Data gets automatically updated.
26. PersistIQ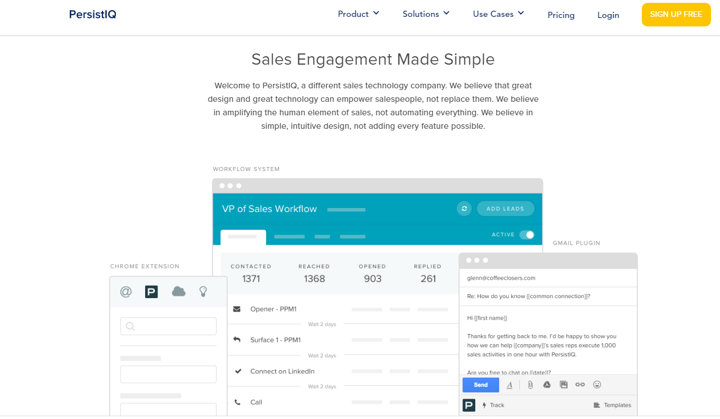 This is the best sales software that is available to businesses for free.
Best fit for smaller businesses that need to reach out to larger prospects.
Companies can send small batches of personalized and effective emails.
Very easy to set up and use.
Features include custom sequence building, A/B testing, and analytics.
Integration with Salesforce, Copper, and Zapier.
27. Interseller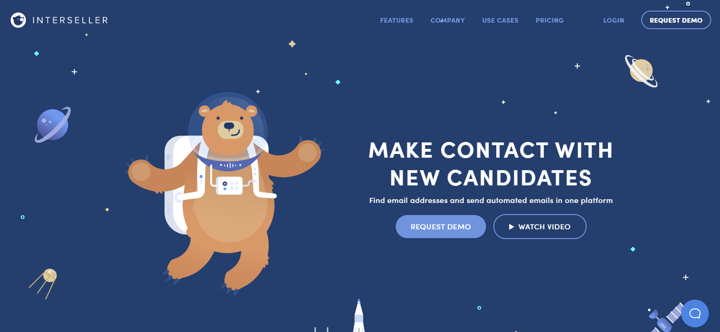 Interseller has been developed by a New York-based SaaS company that focuses on industry-wide engagement.
This helps the businesses to build a very predictable client pipeline.
Immensely reduces teams' engagement time and enhance their productivity.
Find emails for your business through automated and personalized email sequencing.
CRM integration is possible on the platform.
The platform can be used for just $100 a month.
How to Choose Your Sales Engagement Platform?
Businesses can work with the best sales engagement platforms only when they know how to choose the best. Here are the ways to choose your platform:
Safe Deliverability- The platforms that ensure complete safety from emails landing into spam boxes are the best fit for your purpose. This will be achievable if the platform has the right email safeguards like domain-level throttling and sequence exclusivity.
Response Speed- You must choose the platform based on how fast it can respond to the prospect's calls and emails. It must also give you the benefits of automating your responses.
Updated Platform- An updated platform is a must to streamline operations. The platform must be able to update its database regularly to understand the authenticity of the prospects.
Today, sales engagement platforms make an important part of modern businesses. So one must choose them after properly reviewing their capabilities and features and how well they can manage your sales and marketing efforts. An ideal platform should be user-friendly, feature-rich, integrates well with your existing system, uses an omnichannel approach, and allows you to test different versions. All in all, your chosen platform must suit your business requirements and should help you grow.