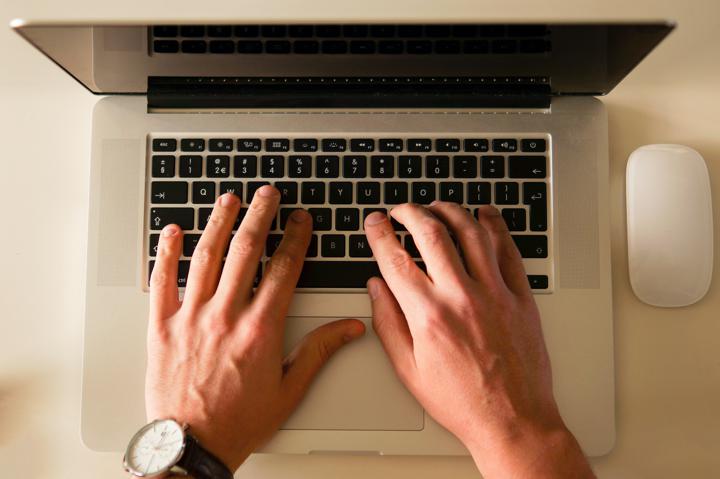 There's nothing more polarizing in the sales industry than the topic of cold emails. Some people absolutely love them and can easily rattle off multiple examples of when cold emailing dramatically boosted their career. Then, there are those who loathe the process and feel absolutely adamant that there are better ways of finding new leads.
The truth? Likely somewhere in the middle. 
Cold emailing can be a very lucrative sales method, but you have to know how to execute it correctly to keep from wasting your time. That said, we want to help you get the most from cold emailing. Here, we're covering eight tips for starting, writing, and sending cold emails that just can't be ignored:
Do your research
Know the best time to send an email
Open with a strong subject line
Start with your recipient
Don't write a small novel
Keep your points clear
Sign off with a "thank you"
Always have a plan to follow up
Let's start by making sure we're all on the same page about what a cold email is in the first place.
What is a cold email?
A cold email is an email that you send to someone with no prior relationship, usually with a request to discuss a particular topic or ask for a response. 
And cold emailing isn't limited to sales leads, either. You might send a cold email to someone in your industry to ask a question about a particular problem your company is facing or to request advice. Those in the job market regularly send cold emails to inquire about available positions. 
Even sending a message to someone else to ask to schedule a meeting or have lunch can be considered a cold email if you don't already know them well. If you think hard enough, you can likely think of a few times in your personal life where you've sent a cold email, too.
How to start a cold email
Now that you know the definition of a cold email, it's time to get started. But keep in mind that you definitely don't want to sit down and start typing right away. Here are a few tips for getting started planning your cold email.
1. Do your research
Begin by researching the person first. You want to find any sort of common ground that you can use to pique their interest and show that you're looking for more than just a favor or to close a sale. 
For example, if they mention on their LinkedIn page that they never miss a professional football game in their hometown, you might start off by discussing how their favorite quarterback made it to the Super Bowl. Or, if they recently posted an article online about a certain topic, recite details from the piece and explain what you learned by reading it. 
2. Know the best time to send an email
The time you send a cold email is just as important as the words you use. Make sure you're sliding into your recipient's inbox when they're most likely to be checking it. A good example? First thing at the start of the workday or just before the end of business. And avoid odd hours, like the middle of the night or over weekends unless it makes sense for your niche. Tuesdays are generally the best for B2B sales emails, as these days have the highest open rates.
How to write a cold email
Now that you've done your research and have a date in mind to send your email, it's time to get started writing it. Here are some tips for writing more persuasive cold emails.
3. Open with a strong subject line
Decide on a subject line that is both eye-catching and professional. You want this to be something that entices the recipient to open the message and doesn't look too much like spam that it will automatically end up in their junk folder.
4. Start with your recipient 
The first few lines of a cold email is a good time to talk about your recipient. Praise their accomplishments or cite the personal detail you researched before writing. Everyone likes a compliment, so that's another way to start a cold email. Reference the personal interests that you found on LinkedIn during your research.
Whatever information you decide to use, it is important that it contain two things: something personal that relates directly to who they are and why you feel they were the best person to contact. This shows that they aren't receiving a templated email or piece of junk mail that goes out to anyone.
5. Don't write a small novel
It might seem pretty obvious, but it is worth reiterating: You don't want your cold email to be long and hard to read. 
Most people in the business world have minimal time and a long email can run them off in a hurry. So keep the body of your email as short and to the point as possible.
6. Keep your points clear
Then keep on writing your message. Include some of the brief details you noticed before writing and make it clear why you are trying to get in touch with them. Make it easy to identify and take the next steps, whether that's scheduling a meeting or just sending a reply email back to you.
7. Sign off with a "thank you"
This one is key. Be sure to thank the recipient for their time when you're closing your email.
You're reaching out to someone you don't know, and if they get to the end, that means they've taken time out of their day to read through your whole email and consider your request. Make sure to communicate your appreciation for this.
You might be surprised how many people forget this crucial part when reaching out with a cold email to someone they don't already know.
How to make your cold email effective
Now, once you've done your research, written an effective email, and sent it off, you're still not quite done. There's one more step you can take to make sure your cold email is effective.
8. Always have a plan to follow up
We hate to break it to you, but your first cold email is probably going to get ignored. In fact, it will probably take four, five, or even six responses before they take action on your request. Don't fret over this. Often, persistence is noticed and can land you a big deal versus someone who gave up after only one or two messages.
Use these tips to make cold email work for you
Cold emailing might not be easy, but the tips and methods we've outlined in this post should give you a few ideas on how to refine your process. And, who knows, you might even become a fan of cold emailing after you've put them into practice.