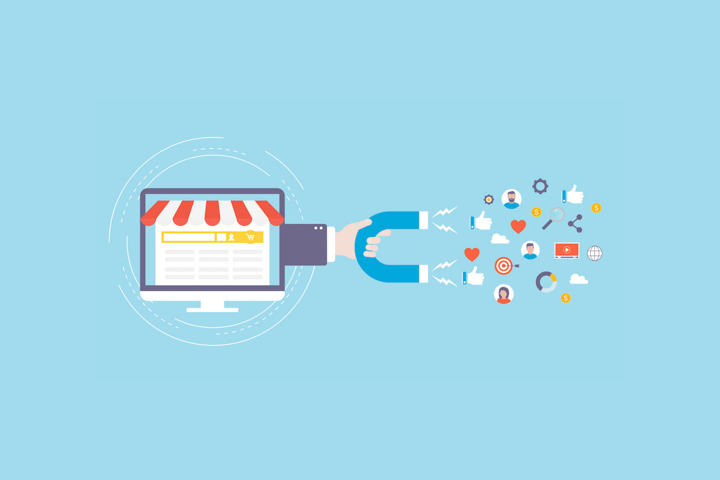 Introduction
The ultimate goal of every business is profitability, which can be achieved in a variety of ways. One of the most crucial factors for creating profit is the implementation of a creative B2B lead generation system. Finding leads in the business cannot be overemphasized because it drives the progress of sales conversion.
What Is B2B Lead Generation and Why Is It Important?
B2B lead generation is the process of capturing new customers or prospects who can potentially avail your product or service. This is the backbone of both the sales and marketing teams.
The potential customers are what we call "leads" and businesses should excel in effectively retrieving the leads' details known as "B2B Data". This refers to the essential information of the lead that Sales can use for sales conversion and Marketing for nurturing them through blogs and social media.
The success of the business greatly depends on how it can survive the tough competition in the market. A pipeline of lead generation provides the business a steady supply of quality customers who will eventually patronize your products.
According to Content Marketing Insitute, 85% of B2B marketers say that lead generation is their most crucial content marketing objective in 2016.
Source: http://contentmarketinginstitute.com/wp-content/uploads/2015/09/2016_B2B_Report_Final.pdf
What Are the Types of B2B Leads?
Marketing-qualified leads
Marketing-qualified leads or MQLs are leads who have expressed interest in your product, service, or brand based on your marketing scheme. An MQL has a higher chance of becoming a customer compared to other leads.
Sales-qualified leads
Sales-qualified leads or SQL are those that have been deemed as qualified, meaning someone that your team can already get in touch to close a sale. In other words, before your leads become sales-ready, they are normally engaged by your marketing efforts first as an MQL before becoming an SQL.
The 50+ Best Lead Generation Tools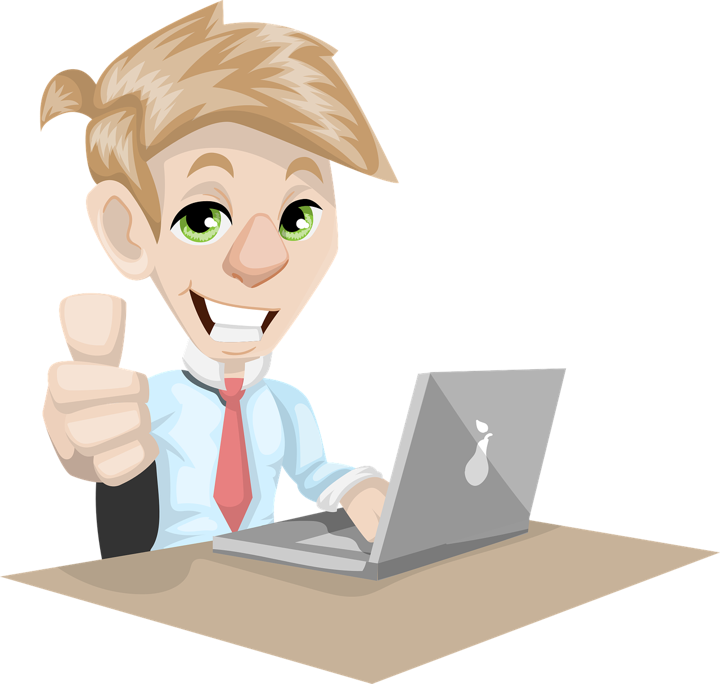 To win the war, a soldier needs sufficient weaponry. The same thing applies to B2B lead generation software. 
Pure theory and guts will not lead you to your desired goal. You need effective B2B lead generation tools. Fortunately, we have compiled 50 B2B lead generation tools and today, we'll give you a glimpse of how they work and how they could help your business.
To guide you better, we've categorized them according to your needs so it will be easier for you to determine the most suitable tool for you.
Advertising Tools
Get those keywords ready because this paid online advertising platform is more than capable of reaching relevant customers online. As the owner of the mighty Google search engine, it has the edge, especially on longer keywords because it holds the strongest spot in SEO.
The key thing here though is to continuously monitor your campaigns after you launched them and compare them with your set goal. If there are lapses, ensure to refine its targeting and optimization features for a more successful ad.
This advertisement tool is highly embraced because of its brilliant audience-targeting and cross-channel features. This cross-channel capability allows you to run across different web platforms like Facebook and Twitter!
Right inside this digital marketing platform, you can create, monitor, and analyze launched campaigns on Google, Instagram, and Facebook. The great news? It offers a 14-day trial free of charge!
When we talk about the quick creation of quality graphics, then Canva is one of the most reliable options. With thousands of ready-made and tweakable templates, you can pick any design and customize it according to your goals! The free version already contains magnificent images and templates, but its Pro version gives you access to more wonderful designs
Lead collection tools
5. Leadfeeder
Using this tool will expedite the prospecting process as it comes up with a list of individuals companies that visited your website, even before they don't fill up a form.
It will also report on how decision-makers landed on your website and the likelihood of them purchasing your product or service. It has a free pricing plan and also offers advanced features at a price.
6. Prospect.io
Before getting burnt out with other tools, you can use Prospect.io instead and target decision-makers. To retrieve information from the audience, you can do it in two ways: by using its Email Finder feature and by browsing through its Chrome extension.
7. TrustPulse
This is one of the most convenient tools for beginners and those who are not tech-savvy because it does not require any coding skills. It automatically notifies you when a prospect interacts with your website, using its social proof notification feature.
8. AeroLeads
By adding it to the Chrome extension, Aeroleads will find a lead's business email address and other relevant contact information. It is most suitable for LinkedIn, AngelList, and other related website.
9. Datanyze
As one of the best lead generation software, Datanyze helps by determining the type of technology that they are using. It features a prospecting tool that obtains their contact information instantly.
Sales Engagement Tools
Enhance your productivity with Airborne; a sales engagement platform designed with a difference. It lets you automate your emails, Linkedin, and telephone through a single platform, streamlining the entire sales engagement process for you. With multichannel outreach, 1-click reporting, and advanced deliverability as its key features, Airborne makes sure to improve your performance across all your clients and campaigns.
Email search tools
11. Voila Norbert
Voila Norbert is your trustworthy assistant in finding and verifying email addresses. Using a CSV file, you can search prospects in bulk.
12. Hunter
With a smooth and clean interface, you can quickly perform email searches on the go. Just type the domain and it will search for the email address pattern. It also includes a confidence rating to let you know the correctness of the email.
13. Skrapp
Just by adding it as a Chrome extension, Skrapp's Email Finder Tool can effectively fetch verified email addresses of leads found in social media websites like LinkedIn.
You can also search emails in bulk through its Bulk Email finder.
14. Rocketreach
Rocketreach can easily retrieve lead information such as phone, address, and social links.
It currently offers two plans – team plans and enterprise plans. Team plans are for small teams while enterprise plan gives you unlimited lookups, easier CRM integrations, and shared pool of lookups.
Email follow-up tools
15. Boomerang
Boomerang is a Gmail add-on that's super straightforward for email marketing use. This tool works great when you have a bunch of emails for thousands of contacts that need to be written and you want to send it at a later time or date. 
16. HubSpot Sales
Hubspot grants you the leverage of pushing leads down the sales funnel by taking advantage of its email marketing features. You can customize and utilize its existing CRM-ready sales templates ready to be sent in a matter of seconds!
17. Yet Another Mail Merge
This powerful email marketing campaign tool lets you create personalized emails to multiple recipients by adding recipient data from a Google Sheet. With its Mail Merge feature, you can send customized email marketing campaigns in a breeze and analyze their performance afterward.
Data and email collection tools
18. Snov.io
You can use the tool to easily collect email information from company websites, domain names, Google, and others. Snov.io can be accessed via Chrome extension or as a web app. Its email verifier feature checks the retrieved emails and sends email marketing instantly.
19. WPForms
WPForms is considered one of the best lead generation tools because as a WordPress plugin, it easily integrates with other marketing and lead generation tools such as Aweber, MailChimp, Salesforce, and Drip.
20. Global Database
Global Database is a business intelligence provider that obtains credit risks, company information, technology insights, and email addresses. It automatically updates daily and allows you to follow preferred profiles. You can filter data like company size, industry, revenue, and others.
21. Sumo
Boost your e-commerce business by converting your leads into subscribers with Sumo. It easily expands your email database through its List Builder and Welcome Mat features. A Welcome Mat is an overlaying page that loads above your current page, which increases lead generation through email collection.
22. OptinMontser
As the name implies, it is a monster in converting your visitors into high-quality leads. The tool by default has over 50 wonderful templates that allow you to build onsite marketing templates like floating bars, lightbox popups, inline forms, and side-ins!
Moreover, this amazing app lets you work seamlessly with other websites like WordPress and Shopify.
23. Convert Plus
Through its Exit Intent feature, Convert Plus engages its leaving visitors with eye-catching pops that tease them to remain on the page and collect their emails. It has a unique feature of differentiating old and new visitors so you can display offers to them differently.
Lastly, it has a device detection feature where you can choose the type of device you are using to view it.
Email campaign and marketing tools
24. MailChimp
With over 12 million subscribers, Mailchimp is considered one of the most prominent lead generation tools today. It is simple to use yet contains powerful features, including automation and follow-ups. Even in its free version, you can already store up to 2,000 email contacts and send 12,000 emails per month
25. Constant Contact
If you want an alternative to MailChimp, this can get the job done, especially for a sizeable mailing list.
26. ActiveCampaign
ActiveCampaign is a user-friendly lead generation tool that lets you seamlessly create engaging email marketing and use marketing automation technology. Its Site Tracking capability analyzes the lead's behavior on the website and how to respond to it.
The Condition Content takes it a notch higher by giving you the ability to alter content like images or text, depending on how the visitor interacts with your website.
27. SendinBlue
If you want to grow the relationship of your business with clients through email campaigns, SMS messaging, marketing automation, and ads, Sendinblue might be the one you're looking for.
You can easily customize email and SMS campaigns with a simple drag-and-drop editor. Campaign reports and real-time statistics are available for monitoring the performance of launched email campaigns.
Landing page building & capture tools
28. Unbounce
The latest and greatest benefit you can get from Unbounce is its Smart Traffic feature, which also makes it distinct from other software for creating landing pages. Instead of doing the conventional A/B testing, Smart Traffic will do it for you by continually learning about the conversion results. 
Unbounce carries with it hundreds of one-of-a-kind landing page templates that are already pre-designed for a particular niche to maximize conversion.
29. SeedProd
Seedprod gives you the power to build landing pages as easy as drag and drop, without being burdened by confusing codes. It allows you to build sales pages, squeeze pages, and even lets you do live previews before publishing content. 
30. Instapage
Another great landing page builder is Instapage. It offers a drag-and-drop landing page editor, where instead of conventionally choosing the location of your elements on a grid layout, you are given the freedom to position them virtually anywhere on the page. Instapage also provides reports and tools to help you optimize your landing pages.
31. Leadpages
Convert all those clicks into life-long customers through this lead generation platform. It has more than 160 free templates and you can perform A/B testing, conversion optimization tools, and analysis. They call their pop-ups Leadboxes, which help capture visitors and enhance lead generation.
32. ClickFunnels
ClickFunnels help in lead generation by providing its customers with pre-installed funnel options for a specific product or service. It has great mobile support and integrates well with other B2B lead generation tools like Shipstation, Constant Contact, MailChimp, and many more.
General marketing automation tools
33. Marketo
Campaigns in Marketo can be monitored easily using the Marketo Moments app, which is available in both Android and iOS apps. A unique and marvelous feature of Marketo is its A/B email testing wherein you can test multiple subject lines, sender's email address, date, and time of email so that you can check what email variants are most impactful to your audience.
Did you know…
About 68% of businesses struggle in lead generation.
Source: CSO Insights
34. Pardot
A remarkable feature of Pardot that increases lead generation is the ability to look up the IP address of the visitor, allowing you to check the company name and its geographical location. Monitoring your prospect's movements can be tedious and time-consuming, so Pardot made it easy through real-time sales alerts that automatically capture and analyze lead records.
35. Keap
Formerly known as Infusionsoft, Keap is a reliable all-in-one service tool for automated campaigns and follow-ups. Keap's sales automation feature allows you to create custom quotes for prospects.
With multitudes of templates, you can pick any and customize it to your heart's content. Keap lets you build professional-looking storefronts for your business, including digital shopping carts.
36. Contactually
With great B2B lead generation tools like Contactually, customer management will not be difficult. Its intuitive yet user-friendly dashboard lets you manage the communication activities of your business smoothly in just a glance.
You can save a great deal of time in creating and sending emails with Contactually's email templates. With its Article Sharing option, you can quickly share articles and media with contacts, keeping you connected to them.
Communication Tools
37. Drift
The Drift platform enables its users to swiftly create conversational flows and adding skills to chatbots using its playbook branching feature. If you are using Marketo and Pardot, Drift can seamlessly target the contacts from those automation platforms by just syncing with them. 
It also features an advanced routing system that enables you to set up rules that automatically connect a particular lead to the right member of your sales team.
38. Intercom
Intercom lets you smoothly communicate with your sales leads and allows you to set conditional rules that trigger messages to visitors. For example, if a visitor spends one minute on a webpage, a window can pop up that when clicked, the visitor has an option to send a message or do a live chat. Awesome, isn't it?
39. Tawk.to
Tawk.to is a 100% free SMS app that allows you to chat with visitors and engage them with Triggers. You can customize messages and greetings in your chosen language. 
You will never run out of emojis because it has a collection of over 1,880 emojis in the visitor widget and agent dashboard.
40. Bontact
Propel your business customer service with Bontact with its chat, call, IM, and messaging services. Bontact is a multi-channel platform for communication, ideal for small to medium businesses with any product or service. 
With a clean yet intuitive dashboard, you can use pre-defined messages, which makes answering questions a lot easier. 
Social media & forum tools
With a whopping 260 million active users, there's no wonder why LinkedIn Sales Navigator is a top contender as a B2B lead generation tool. It has a great feature called Saved Searches that provides you with a dynamic list of sales leads according to relationship, geography, tenure, company size, and other criteria. 
With its InMail feature, you can easily connect to anyone who isn't part of your mailing list. You can also see a report of who accepted your InMail campaigns and who did not.
Twitter might not be as massive as Facebook, but it is among the B2B generation tools because of its Advanced Search option. In this option, you can make in-depth search customization according to words, phrases, hashtags, language, date, and other filters.
This online tool has become a hub for all people who desperately thirst for answers to their questions. Simply search on their website for anything related to your business or product and you will be amazed by the hundreds of unanswered queries. Providing answers to the questions is a window of opportunity to attract sales leads to you, knowing your area of expertise.
Contest tools
44. Vyper
Vyral is one of the most effective viral marketing campaign creators today. It gives you the freedom to personalize your design based on your brands or you can use their modern design templates. It has a cheating or fraud detection facility that helps identify and remove cheaters.
Coconut Bowls, Waiakea, and Foundr are just a few of the leading brands that have collected thousands of leads using Vyper.
45. Gleam
Gleam is an inexpensive yet effective B2B lead generation tool by building your email list through campaigns, competitions, and giveaways. Using its Capture feature, you can trigger smart Capture popups and acquire emails based on the visitor's behavior.
Creators frequently use Gleam to grow their subscribers and promote interest to their audience.
46. Rafflecopter
Another great campaign app for lead generation is Rafflecopter, offering unlimited giveaway offers even in its free subscription. With a basic plan, you can already add prize photos, Pinterest integration, create your custom theme, and 24-hour email support. The higher "grow" subscription allows you to integrate your email list to other email service providers like MailChimp and ConstantContact.
Its "premium" subscription gives you access to virtually all themes and real-time analytics.
Customer research/survey tools
Used by known brands like Sony, Dell, and DHL, ProProfs Survey Maker is an online survey platform that acquires relevant feedback and market data. It lets you create polls, quizzes, popups, and surveys that help capture relevant market data.
With more than 100 templates, you can easily make your own and customize it with your logo and theme. You can build Net Promoter Score (NPS) surveys to measure your performance.
B2B lead generation is made easy with Qualaroo's advanced targeting, which gains deeper lead insights like web domains, individual or business profiles, and length of visit on your website. 
Make tailor-fit questions based on your business' design and branding. With the Qualaroo Nudge tool, you can ask the rights user the right questions. 
Calendar scheduling tools
Calendly is an intuitive scheduling tool that helps organizations connect to quality prospects using phone tags and emails. Integration is not a problem because Calendly easily works with Google, Office 365, and Outlook, ensuring that no events conflict with one another.
Its elegant interface is fully optimized for any device whether phone, tablet, or computer. If you have a large group of invitees, they can schedule the same slots and can mark a schedule on their selected calendars, even without registering.
Considered as one of the world's most favorite scheduling platforms, Doodle revolutionized meetings using shared calendars and collaborative sessions. All team member scheduled updates are reflected in Doodle itself and you can set time rules so your customers or guests know your availability window.
Limecall is the ultimate callback solution if you want to outfit your online platform with a widget that allows your leads to connect with you immediately. With its personalization and segmentation engine, it minimizes the hassle your leads experience by automatically directing them to the proper company representatives. 
So which tool should I use?
A mason does not just employ the first tool he comes across in the toolbox. In the same way, there are hundreds of b2b lead generation tools readily available for use but it will depend on the need. Assess your needs first and from there, you can determine what specific tools will address that gap.